Lebanon banks target Iraq, Libya as home market stalls

Lebanon's biggest bank, Bank Audi , will launch operations in Iraq next year and its rival Byblos Bank is to enter the Libyan market as both contend with a flagging domestic economy.
Domestic operations have become increasingly important for Lebanese banks hit by falling returns in war-torn Syria, traditionally their biggest international market. However, Lebanon's slowing economic growth has forced its banks to look farther afield.
"Business in Lebanon is slow," Byblos Bank's general manager Sami Haddad told Reuters on the fringes of the Lebanon Capital Markets Day event at the London Stock Exchange on Monday.
"We can cope with business being slow, but it is affecting our profitability and is enticing us to diversify geographically even more."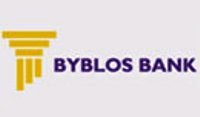 Economic growth in Lebanon is expected to come in at only 2 percent this year, down from an average of 8.1 percent between 2007 and 2010, according to data from ratings agency Moody's.
Blom Bank, Lebanon's second-largest lender , also plans to enter a new market next year but is not ready to announce where, its general manager Saad Azhari told Reuters.
Bank Audi held $29 billion of assets at Septmber 30, followed by Blom with $24 billion and Byblos with nearly $17 billion.
Bank Audi has a "Plan B" to quit Syria if the situation deteriorates further, Chief Executive Samir Hanna said on Monday, but the general managers of both Byblos and Blom said they would not pull out of the country.
'UNDER-BANKED'
Hanna told Reuters that Bank Audi plans to open its new Iraqi operation late next year and that the new bank will be a subsidiary of its Turkish business, which launched in October and is trading "more than 50 percent ahead" of the bank's target.
Turkey is Iraq's biggest trading partner, which Hanna said would provide Bank Audi with a captive customer base, serving Turkish clients who do business with Iraq.
The new venture will begin by focusing on areas such as trade credit and will not be a retailbank, he said.
Byblos became the first Lebanese bank to venture into Iraq in 2007. Haddad views the country as "grossly under-banked" and said that Byblos intends to add two branches to the three it already has in the country.
"You would have to be stupid not to make money," he said.
Haddad plans to travel to Libya next month to "see what opportunities" there are for Byblos. He said its options could include opening branches or buying a small private sector bank.
The maximum investment would be $50 million, which could be funded from existing resources, Haddad said.
The bank still has an eye on Egypt, but it would need a capital injection to fund entry into that market. Haddad said that the minimum investment would be about $300 million.

Both Bank Audi and Blom already have operations in Egypt.
In Syria, Bank Audi has reduced its presence from 22 branches to 18. "We will pull out when we cannot guarantee the operations in Syria," Hanna said. "We have a Plan B … It's about the security of our staff there, the clients' needs and so on."
Bank Audi has already decreased its deposit base in Syria significantly and has the available liquidity to pay all depositors, Hanna said
Reuters