Israeli DM: Assad's grip undergoing 'painful disintegration'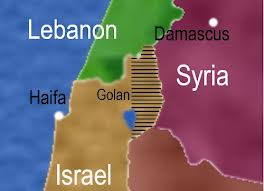 Israeli Defence Minister Ehud Barak said on a trip to the Golan Heights that Assad's grip was undergoing "painful disintegration" and his military was becoming less efficient.
"Almost all of the villages at the foot of this ridge, and on upward, are already in rebel hands," Barak said on the Golan, captured from Syria during the 1967 Arab-Israeli war.
The conflict in Syria has already over 40,000 lives in the past 20 months. The Syrian Observatory for Human Rights, which monitors the conflict via a network of contacts, reported 210 deaths on Tuesday alone.