Future Movement condemns Israeli assault on Gaza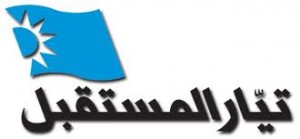 Future Movement parliamentary bloc condemned in a statement on Tuesday the Israeli assaults targeting the Palestinians in Gaza, pointing out that the Syrian regime's "crimes have surpassed those committed by Israel".
"Israelis have once again demonstrated their criminal and violent nature," said the statement that was released after the bloc's weekly meeting.
"Israel refuses any peaceful solutions and that's what led us to the current situation," the statement added.
The Movement announced the launch of a solidarity initiative in collaboration with their March 14 allies in support of the Palestinians so that they can confront the aggression.
"We demand an immediate ceasefire, and we call for opening the borders in front of humanitarian aid sent to Gaza district," the statement said and added:
"We urge the international community to step in and penalize Israel's repeated hostility towards the Palestinians," adding " denying Palestinians their rights is a cause that the entire world should fight for."
The bloc also discussed the "Syrian regime's policy of violence and its continuous attacks on the country's cities and villages".
"The Syrian regime believes it could eliminate the opposition through the daily targeting and killing of civilians," the statement said, praising the formation of the Syrian National Coalition.
"This new step could best reflect the aspirations and expectations of the Syrian people in having a civil, democratic, free and independent country," the MPs added, calling for providing all kind of support for the newly formed coalition.
The bloc also condemned Hezbollah's attempt to connect telecommunication lines in Beqaata village of the Shouf region that caused the clashes with the local residents", saying that "the party's activities continue to discard Lebanese laws".
"Keeping weapons out of the state's control will only contribute to intensify internal crises and problems," the statement added.
Naharnet