UK: Gaza Ground invasion will be damaging for Israel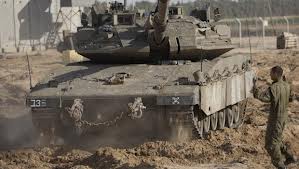 A ground invasion of the Gaza Strip would lose Israel much international sympathy and support, British Foreign Secretary William Hague warned Sunday.
Hague told Sky News television it was much more difficult to limit civilian casualties in a ground assault and it would threaten to prolong the conflict.
"A ground invasion of Gaza would lose Israel a lot of the international support and sympathy that they have in this situation," Hague said.
France 24