Hamas says it attacked Jerusalem, air raid sirens heard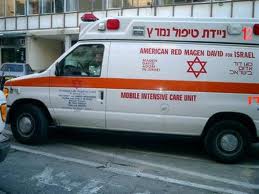 Air raid sirens have sounded in Jerusalem, signaling a possible rocket attack aimed at Israel's capital.
Channel 10 reports that three rockets landed outside Jerusalem.
Israeli media say the rocket fell north of Jerusalem, but authorities have not confirmed the reports.
In Gaza, Hamas militants said they had attacked Jerusalem.
If verified, it would be the first time the holy city has ever been targeted by rockets fired by Gaza militants.
It comes hours after a Palestinian rocket was fired at the country's largest city Tel Aviv.
Police spokesman Micky Rosenfeld said: "We believe it landed off the shores of Tel Aviv". No injuries were reported.
Sirens wailed across Israel's commercial and cultural capital on Friday afternoon shortly before a loud explosion was heard.
The Twitter account of al Qassam Brigades, the armed wing of Hamas, said: "Al Qassam Brigades shelling Tel Aviv-Tel El Rabee with M75 homemade projectile."
A witness told AFP that the rocket landed some "some 200 metres (yards)" from the beachfront US embassy.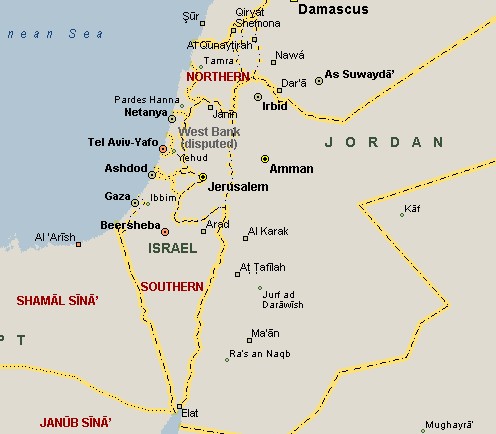 It was the second day in a row that a rocket from Gaza had reached the Tel Aviv area in what Israeli networks said was the first time rockets had been fired at the city since the 1991 Gulf War, when it was hit by Iraqi Scud missiles.
On Thursday, another rocket fell in the sea and the other landed in a Tel Aviv suburb, causing no damage or casualties. Israel responded with airstrikes.
The latest rocket came as the Israeli air force continued a major bombing campaign across Gaza Strip.
Senior Israeli cabinet minister Moshe Yaalon warned that Israel was considering a ground operation in order to stamp out rocket fire.
"We are preparing all the military options, including the possibility that forces will be ready to enter Gaza in the event that the firing doesn't stop," he wrote in a series of postings on his official Twitter account.
There were fresh exchanges of fire between Israel and Hamas militants earlier on Friday despite a temporary ceasefire in place for a visit by Egypt's prime minister to Gaza.
Several sites in southern Israel have been hit by rockets fired from inside the Gaza Strip, while a Hamas source said the Israeli air force attacked a Hamas commander's house which resulted in the death of two civilians, one a child.
But Israel's military strongly denied carrying out any attack from the time Mr Kandil entered Gaza, and accused Hamas of violating the three-hour deal.
The attack on Friday morning takes the Palestinian death toll since Wednesday to 22. Three Israelis were killed by a rocket on Thursday.
The attack sparked panic among beachgoers, although several people tried to swim out to the point where the rocket landed, the witness said.
During his three-hour visit, the Egypt prime minister Hisham Kandil condemned Israeli action against Gaza as "unacceptable aggression", saying his country will intensify efforts to secure a truce in the conflict.
"This tragedy cannot pass in silence and the world should take responsibility in stopping this aggression," he said at a news conference in Gaza City's Shifa hospital after seeing some victims from an airstrike.
"Egypt will not hesitate to intensify its efforts and make sacrifices to stop this aggression and achieve a lasting truce."
His visit comes as 16,000 Israeli army reservists have been called up and heavy artillery has been seen on the Gaza border, increasing the possibility of a ground attack.
Israel has given the green light to the call-up of up to 30,000 army reservists.
Overnight the Palestinian territory suffered a heavy bombardment, with Israeli warplanes hitting targets in and around Gaza City.
"There have been 130 strikes overnight until now," Hamas interior ministry spokesman Islam Shahwan said.
He said the strikes destroyed a building belonging to the interior ministry, while there were also reports that training positions used by various Palestinian militant groups had also been hit.
The Israeli army said 11 Palestinian rockets had been fired from Gaza at Israel overnight.
Meanwhile, European Union foreign policy chief Baroness Ashton said Israel had the right to protect its people against Gaza rocket attacks but urged it to stick to a "proportionate" response.
She also voiced hopes that the Egyptian prime minister "will be able to calm the situation".
And Britain's Foreign Secretary William Hague urged both Israel and the Palestinians to make efforts to halt the violence.
But Mr Hague made it clear that he believes Hamas bears the greatest responsibility for the current crisis, as well as the ability to bring it most swiftly to an end.
Mr Hague told BBC Radio 4's Today programme that there had been "a large increase" in rocket attacks on Israel from Gaza over recent weeks.
And he added: "What Israel has done is obviously the Israeli response to that. The thing that would bring this most quickly to an end would be for Hamas to stop launching rockets at Israel.
"But of course, there are also responsibilities on Israel… Both sides have a responsibility to try to bring this to an end."
Asked whether Britain would condemn a ground offensive, Mr Hague said: "We will see what the situation is. This depends on the actions of two sides, not just one side."
The conflict has been intensifying over recent weeks, but flared up dramatically in the wake of the Israeli strikes against senior Hamas figures.
Mr Netanyahu has warned that his country is prepared to extend its operation against Hamas, sparking fears of a repeat of the ground incursion four years ago in which hundreds died.
Sky News