Gaza srikes: Iraq denies proposing use of oil as weapon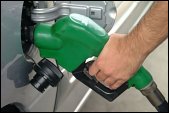 Iraq's envoy to the Arab League said it would invite Arab states to use oil as a weapon to press for a halt to Israeli attacks on Gaza, but later appeared to withdraw the remark, saying Baghdad would make no particular proposal to a League meeting.
"The Iraqi representative to the Arab League Qais el-Azzawy denies that there is a proposal by Iraq to the Arab foreign ministers meeting tomorrow (Saturday) that will specifically look into the Israeli aggression on Gaza," Azzawy said in a statement emailed to Reuters by a media assistant.
Arab foreign ministers will meet on Saturday at the Cairo-based Arab League to discuss the Israeli onslaught on Gaza.
"Azzawy said that Iraq will listen to what will be presented by Palestine and Egypt, which asked for the urgent meeting, adding that Iraq is with Arab consensus on decision regarding the Israeli aggression on Gaza," the Baghdad any envoy's latest statement said.
Earlier on Friday, a statement from his media assistant had said Iraq would invite Arab ministers to use oil as a weapon "with the aim of asserting real pressure on the United States and whoever stands with Israel.
"The economic weapon is the strongest one to be put into effect now, to assure of standing by the Palestinian people, in light of there being no military power that can stand in the face of Israel at the present time," the earlier statement said.
"Now there is no military potential for the Arabs to defend themselves …. which leads us to think seriously about using the enormous economic potential of the Arabs against Israel."
Twenty-two Palestinians and three Israelis have been killed in three days of Israeli air strikes and shelling of Gaza, a tiny Palestinian enclave ruled by the Islamist Hamas, and rocket salvoes into Israel by Gaza militants.
NO FORMAL ARAB PUSH AGAINST ISRAEL
The Lebanese representative to the Arab League, Khaled Ziadeh, told Reuters "until now there are no draft resolutions presented to the head of the meeting that can be commented on." Lebanon chairs the current session of the ministerial meeting.
"I do not know anything about what was said regarding Iraq's call to use the oil weapon. But what has been proposed till now is that Arab foreign ministers will look into the situation in Gaza tomorrow and will take the appropriate decision," he said.
"Until now, none of the Arab states has presented a formal proposal to the meeting of Arab foreign ministers on Saturday."
Asked about Azzawi's initial remarks, a senior Gulf Arab oil official said regional exporters would be unlikely to approve. "None of the GCC (Gulf Cooperation Council) producers will go along with this. It's a political move. It's not serious."
Simon Wardell, oil analyst, IHS Global Insight, said: "At a time when the big story is the rise of shale oil and shale gas in the United States and the potential for the U.S. to become sustainable in terms of its ability to consume oil, Arab countries will be keen to ensure they don't accelerate that any further and push the prices higher.
He added: "It may be that given the political situation in the Gulf since the Arab Spring this kind of thing (oil as weapon) may have more resonance locally than it has in the past. But I still think the old ways will stand and they will be reluctant to try and constrain oil supplies in an effort to put pressure on the United States, given that ultimately this is something I think they recognise as self-defeating."
On Thursday, Lebanese Hezbollah militant leader Sayyed Hassan Nasrallah urged Arab states to use all political means possible, including raising oil prices, to end Israeli attacks on Gaza, suggesting this could be as effective as military action against the Jewish state.
Fighting around Gaza intensified after Israel killed the Hamas military commander in an air strike on his car on Wednesday. Several rockets launched from Gaza have since crashed near Israel's biggest city Tel Aviv for the first time.
Reuters