Hariri hints of Israel-Assad collusion in Gaza strike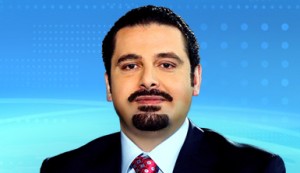 Former Prime Minister Saad Hariri hinted in  a statement  that Israel is colluding  with the Syrian regime of President Bashar al Assad  in its Gaza raids in order to divert the attention from the uprising in Syria.
Hariri said in a statement on Thursday:
"The occurrence of the attack simultaneously with the ongoing Syrian revolution poses questions over its timing" and hinted that there is a clear collusion between the Syrian regime and Israel to divert the attention away from the uprising in Syria in order to thwart the revolution .
The border between Israel and Syria is considered one of the most peaceful in the region , because ever since  the 1973 war not one shot was fired from Syria  into Israel. This according to analysts is one reason why Israel prefers to keep Syria in Assad's grip and hence is trying in its strikes on Gaza to divert the attention away from Syrian revolution.
On the other hand Hamas used to have its offices in Damascus and had the full support of Assad and the Iranians, but ever since the Syria uprising started in March 2011 , Hamas has been vocally supporting it and its offices in Damascus were evacuated  several months ago.  Hamas chief Khaled Mishaal who used to be based in Damascus has since  completely severed  his relations with the Syrian regime.
Hariri slammed the Israeli assault against the Gaza Strip, saying that it demonstrates the "hostile policy of Israel against the Palestinians and Arab people in general."
"Israel's renewed attacks against Gaza demonstrates the aggressive policy adopted by Israel against Palestinians and Arabs in general… Israel insists on keeping control over Palestinian territories and preventing all attempts to establish an independent Palestinian State," said Hariri.
He added: "Israel has again demonstrated that it has no intention to have peace with its Arab neighbors "
Hariri stressed his solidarity with the people of Gaza
"We renew our solidarity with our brothers in Gaza and call on Arab countries and all influential international ones to mobilize immediately to halt the Israeli assault and prevent its expansion."
Protest in Lebanon against Israeli strikes
Supporters of the Palestinian cause gathered outside the U.N. Economic and Social Committee for Western Asia (ESCWA) headquarters in Downtown Beirut calling to put an end to Israeli aggression against Palestinians.
The banners called on the Palestinian resistance movements to unite in the face of Israel.
"I testify Israel is a terrorist state that terrorizes, and all Obama does is sit down telling lies," a banner  read.
Israel launched an operation on the Gaza strip Wednesday by killing a top Hamas military commander in an air strike.
This was followed by numerous other raids, as angry Palestinians responded with rocket fire.
The attack,  which is seen as the most intense violence against Gaza in four years, continued Thursday with thirteen Palestinians dead so far.