Lebanon president calls Israeli strikes "barbaric aggression"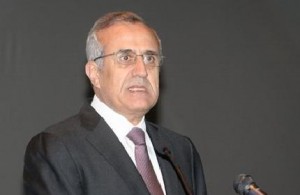 Lebanese President Michel Suleiman condemned on Thursday Israel's strikes against Gaza as "barbaric" aggression and warned that such actions diminish the chances for peace in the region.
He reiterated calls for international pressure on Israel to engage in peace talks with Palestinians.
"The barbaric aggression against Gaza is not unusual for the Israeli policy that only exercises and knows the language of killing and destruction," Suleiman said in a statement
He accused Israel of violating international resolutions and all human rights charters.
"It is about time for the enemy to realize that the policy of aggression has been proven to be useless and the only solution is to sit at the negotiation table if it is truly willing to reach peace, which does not seem to be the case until now," said Suleiman.
The U.N. Security Council met in a closed emergency meeting on Wednesday night to discuss Israeli strikes against the Gaza Strip as Israel threatened a wider offensive in the Palestinian enclave.