Obama wins reelection, according to network projections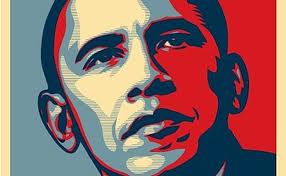 President Barack Obama was on the verge of winning a second-term Tuesday night, defeating Republican Mitt Romney in a series of close battleground state contests, according to network projections.
Some prizes–Florida, Ohio and Virginia–were still too close to call, but there were encouraging signs for Obama because of still-to-be counted votes in Democratic strongholds there.
In Florida, Obama clung to a narrow lead, but Democrats were encouraged that the votes remaining to be counted come from South Florida counties where the president enjoys his strongest support.
Likewise in Ohio, thought to be the most closely contested state in the election, Obama had a slight lead with many votes still to be counted in the urban areas where he is strongest.
Romney had a lead in another battleground state, Virginia, although the Democrats held onto the Senate seat being vacated by retiring Sen. Jim Webb (D.) Former governor and senator George Allen (R) conceded the race to another former governor, Tim Kaine, shortly before 11 p.m.
In early results, Obama won his home state of Illinois as well as Massachusetts, where Romney was governor and the place he still calls home. Maryland and the District of Columbia were put in Obama's column as soon as polls there closed.
Romney was winning across the South, plus West Virginia, Indiana and Oklahoma — traditional Republican states in the presidential contest.
Democrats were having a good night in Senate results, where it appeared likely they would hold onto their majority in the chamber. Democrats in early returns picked up two seats and had the possibility of a third.
In the high-profile race in Massachusetts, Democrat Elizabeth Warren defeated
Republican Sen. Scott Brown. Democrats also picked up a Republican seat in Indiana, where Rep. Joe Donnelly prevailed over state Treasurer Richard Mourdock. Mourdock had defeated six-term incumbent Sen. Richard G. Lugar in the May Republican primary, but his controversial comments about rape and abortion changed the tone of the general election campaign. In Missouri, Democrat Claire McCaskill held onto her Senate seat by defeating Republican challenger Todd Akin after he made controversial remarks about rape and abortion as well.
In addition, former Maine governor Angus King, an independent, won the Senate race there. He has not said which party he will align with, but Democrats spent money to oppose King's Republican challenger.
After more than $2 billion in campaign spending, unprecedented hours of television ads and a record number of voters who cast their ballots before Tuesday, Election Day 2012 was told in timeless tableaus of lines outside schools, volunteers waving signs and Americans emerging with "I Voted" stickers attached to their jackets.
Early exit polls showed, not surprisingly, that the economy was the most important issue for Americans who have lived through a devastating recession. They told pollsters that they were slightly more positive about the country's direction than when they chose Obama four years ago. But their interest in a more activist federal government has been dampened.
The polls also suggest a slightly more Republican electorate than in 2008.
The polls also gave both men reason for concern, and cause for optimism.
Despite their worries, more people think the economy is getting better than getting worse, according to the polls, and more blame former President George W. Bush for the economic woes than Obama.
More people trusted Obama to look out for the middle class than trusted Romney, and more favored Obama's prescription for deficit cutting, which involves higher taxes on the wealthy.
But about a third of the electorate appears to be made up of independents. Obama won their support four years ago, but the early results showed them breaking for Romney this time.
The prize of the night is Ohio — no Republican presidential candidate has ever prevailed without the state in his column. Early exit polls indicated the electorate might be slightly more favorable to the president.
Interviews with voters showed Obama with a strong favorable rating (55 percent), while more had an unfavorable view of Romney than favorable.
The electorate is also slightly more liberal, more African American and slightly less evangelical than four years ago, when the president won the state.
Both Obama and Romney reached out Tuesday to undecided voters and their bases of support, but the polls showed that about 70 percent of the voters decided whom to vote for before September,
Obama stayed close to home in Chicago on Election Day, visiting campaign workers, taking a turn at the phone bank — reassuring those at the other end that it was, indeed, the president calling — and conducting several interviews
After an acrimonious campaign far different from his 2008 message of hope and change, Obama saluted his Republican competitor. "I also want to say to Governor Romney, 'Congratulations on a spirited campaign.' I know his supporters are just as engaged, just as enthusiastic and working just as hard today," the president said.
Then it was on to a traditional pickup game of hoops at the Attack Athletics facility, where he played with, among others, Education Secretary Arne Duncan, former Duke University player and Obama aide Reggie Love, and old friends Michael Ramos and Martin Nesbitt.
Romney seemed to have some nervous energy to shed as well, before awaiting the results in Boston.
"I can't imagine an election being won or lost by, let's say, a few hundred votes and you spent your day sitting around," Romney told Richmond radio station WRVA early Tuesday morning. "I mean, you'd say to yourself, 'Holy cow, why didn't I keep working?' And so I'm going to make sure I never have to look back with anything other than the greatest degree of satisfaction on this whole campaign."
Romney and Ryan visited Richmond Heights, Ohio, and had lunch at a Wendy's — burger and chili — before heading to Pennsylvania. At Pittsburgh International Airport, Romney was met by hundreds of supporters packed into the top and middle levels of a nearby parking garage, cheering the candidate's arrival.
A visibly moved Romney, clad in a white shirt and slacks, stepped into the late afternoon sun and walked across the tarmac to a spot near a metal fence separating him from the supporters in the garage.
Afterward, a reporter asked how the moment made him feel. "That's when you know you're gonna win," Romney said.
Later, he, too, had kind words about his opponent. "The president has run a strong campaign; I believe he is a good man and wish him well, and his family well," Romney said. "He is a good father and has been a good example of a good father, but it is time for a new direction. It is a time for a better tomorrow."
With hours of voting left to go, the campaigns searched the battleground states for signs.
In Florida, Republican Party strategist David Johnson told GOP leaders that the Democrats' huge 2008 early voting advantage had shrunk to a more manageable level. Four years ago, 354,374 more Florida Democrats than Republicans voted early or absentee before Election Day, and the margin this year is down to 161,884, Johnson said.
In Cleveland, officials estimated that more than half of the registered voters in crucial Cuyahoga County had cast ballots by 2:30 p.m., and Democratic Party officials were hoping to push that number significantly higher to get Obama the edge he needs in Ohio.
"When this gets north of 60 [percent], I'll breathe a little easier," said county Democratic Chairman Stuart Garson. "I'd like to see it cross 70" percent.
While crowds had eased at some polling stations by mid morning, other voting sites reported near-record turnout, a sign that the country had listened when both candidates told them that this election represented a crucial choice between two starkly different visions at a critically important time.
"This is unusual. Usually you're out in 20 minutes," said Patty Hicks, who faced an hour-long wait at 10:30 a.m. at a school in the swing state of New Hampshire. "I think people realize how important this election is."
Bonnie Argeropoulos, an exit poller stationed at the school, said she didn't know what she would do if the lines continued. "I'm going to run out of surveys," she said. "I've never seen it like this."
In storm-ravaged New Jersey, voters displaced by superstorm Sandy were being permitted to apply for mail-in ballots by fax or e-mail, raising concerns about possible hacking and fraud. Officials said so many requests poured it that it was hard to keep up, and some voters would not receive their ballots until Friday.
Dozens of polling stations in New Jersey and New York had to be relocated because of storm damage.
In Massachusetts, the White House race and a high-profile and tightly contested U.S. Senate contest between Democrat Elizabeth Warren and Republican incumbent Scott Brown was driving heavy turnout. Lines crawled down hallways of schools, outside firehouses and around community centers in the Boston suburbs of Cambridge, Somerville and Braintree.
"I just totally buy into her message of wanting to work for the little people and make sure working families get a fair shake," said Emily Kathan, 41, a Warren supporter in Somerville.
At a polling place at a community center in the suburban town of Braintree, voters spoke of Brown's charm and willingness to vote with Democrats as reasons for going red in a very blue state. "Brown's a regular guy driving a truck — he relates to everybody," said Ron Bonigli, 71. "I think Warren leans way too Democrat."
In Washington's Maryland suburbs, Latino voters turned out in force to support the state's Dream Act, which would qualify illegal immigrants in the state to pay in-state college tuition.
"God gives us this freedom to contribute to change," said Francisco Javier Mercado, 42, a Salvadoran immigrant who was voting for the first time. "As a citizen, I feel for the thousands of young people who came here looking for opportunity and have difficulties affording a college education."