Lebanon: Reaction to Obama's re-election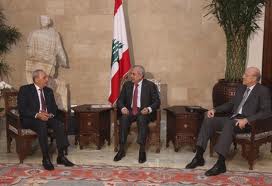 The top three Lebanese leaders congratulated on Wednesday president Barack Obama on his re election for another four years as the U.S. president.
President Michel Suleiman, said in a cable to Obama: "I would like to take this opportunity to express my desire to bolster cooperation between our two countries and advance our bilateral ties in all fields."
Speaker Nabih Berri, sounded the most enthusiastic about the election results and said in his cable to Obama : "We look forward to the United States' continued support for Lebanon's stability and efforts to bolster its democracy."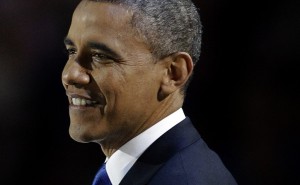 He added : "We in Lebanon hope that the upcoming four years will represent an opportunity for you to impose global peace and security, especially in the Middle East," National News Agency reported.
Berri also hoped that during his second term, Obama will fulfill the wishes of the Palestinian people and their aspirations to establish an independent state. "This goal is necessary to achieve peace in the region," stressed Berri.
Prime Minister Najib Mikati commented by saying " the U.S. presidential election provided an opportunity for the American people to commit to values of democracy and freedom," reported Voice of Lebanon.
Obama defeated Republican challenger Mitt Romney by winning both the electoral and the popular vote .
"We've got more work to do," Obama declared, addressing a cheering crowd at his victory rally in Chicago early Wednesday morning. Obama spoke to supporters at his campaign headquarters shortly after Romney called the president to concede. Obama congratulated his opponent on a "hard-fought campaign."
"While our journey has been long, we have picked ourselves up, we have fought our way back and we know in our hearts that for the United States of America, the best is yet to come," the clearly fired-up president told the crowd.
Romney , who conceded shortly after midnight, delivering a brief speech to a subdued crowd of supporters at his Boston headquarters, said he would "pray that the president will be successful in guiding our nation."
The electoral count, with the results from Florida still not in, stood at 303 electoral votes for Obama, to Romney's 206. 270 votes were needed to win the election
The popular vote count results : 57.7 Million for Obama, 55.8 Million for Romney; or 50% to 48%