Syrian air force general assassinated by rebels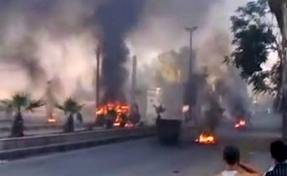 Syrian state television said on Tuesday that an air force general was assassinated in a Damascus suburb, the latest in a string of attacks on high-level figures from President Bashar al-Assad's administration.
"Terrorists assassinated General Abdullah Mahmoud Al-Khalidi in Rukn al-Din," state TV said in a news flash without giving details. Rebels fighting to overthrow Assad have targeted top military and political figures. In July, a bomb killed the defense minister and Assad's brother-in-law, Assef Shawkat.
He was shot dead on Monday evening as he left a friend's home, sources said
The regime of President Bashar al-Assad routinely refers to rebels fighting to overthrow it as terrorists.
Reuters