Some of the key players in Lebanon's latest crisis
Beirut, Lebanon – Here's a rundown of some of the key players in the recent unrest in Lebanon, where the country's top intelligence official was killed in a Friday bombing:
Brig. Gen. Wissam al-Hassan:
Al-Hassan, whose Friday assassination triggered the latest upheaval in Lebanon, was credited with overhauling his nation's intelligence forces, finding those responsible for targeted killings and preventing fresh attacks.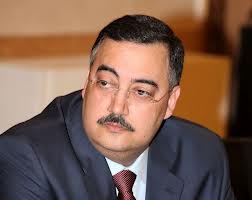 He had worked closely with the U.N. Special Tribunal for Lebanon investigating the 2005 assassination of former Prime Minister Rafik Hariri, whose slaying led to the expulsion of Syrian forces from Lebanon.
That made him a "polarizing figure," drawing the support of anti-Syrian factions in Lebanon but antagonizing pro-Syrian ones, Middle East analyst Aram Nerguizian told CNN. Al-Hassan had survived two previous assassination attempts, including one that killed an official getting evidence in Hariri's killing.
In late August, his forces arrested a member of parliament and former government minister on charges of helping smuggle explosives into Lebanon. Two Syrian security officers also were charged in the case.
Prime Minister Najib Mikati: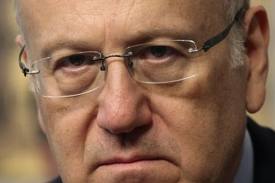 A billionaire whose government came to power with the support of the powerful Lebanese Shiite Muslim faction Hezbollah in 2011.
Mikati declared a day of national mourning after Friday's bombing, calling it an "abominable crime." But his failure to appear publicly after the explosion elicited criticism, with one demonstrator calling his administration a "ghost government."
Mikati offered to step down, but announced Saturday that he would remain in power.
After al-Hassan's funeral Sunday, a mob of angry protesters clashed with police outside the prime minister's office, throwing sticks and stones and calling for Mikati's ouster.
Saad Hariri: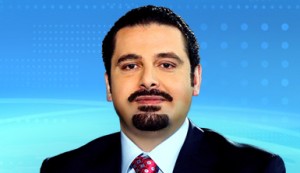 The son of Rafik Hariri served as prime minister from 2009 to 2011, when Hezbollah and other parties withdrew from his ruling coalition and brought down his government.
He's now a top opposition leader, and he swiftly pointed a finger at Damascus after Friday's bombing.
"The message from Damascus today is anywhere you are, if you are against the regime from Lebanon, we will come and get you," said Hariri, who also blames Syria's government for his father's killing. "No matter what you try to do, we will keep on assassinating the Lebanese."
Hezbollah: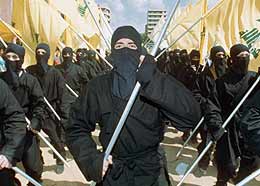 The Shiite militia and political movement, backed by Iran and Syria, plays a prominent role in Lebanon's government despite being branded a terrorist organization by the United States and Israel.
Hezbollah was founded to battle Israeli forces who invaded Lebanon during the 1980s, in the midst of the Lebanese civil war.
It fought a monthlong war with Israel in 2006 and recently claimed responsibility for sending a drone over southern Israel in early October. But it also holds seats in Lebanon's parliament and government; runs its own network of social services and a television network; and helped bring down Saad Hariri's government in 2011.
Hezbollah leader Hassan Nasrallah has denounced the U.N. investigation into Hariri's killing but called Friday's bombing a "sinful attempt to target the stability and national unity."
Walid Jumblatt: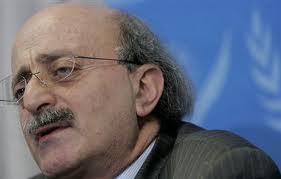 The political leader of Lebanon's Druze religious minority, Jumblatt has been a political weathervane and kingmaker since the days of civil war. His withdrawal from the Hariri coalition in 2011 helped bring down that government, and he helped establish a new government under Mikati.
After Friday's bombing, Jumblatt blamed Syria's leaders for al-Hassan's death and said he has concerns for his own safety. But he added ominously that the killers may one day fall victim to what he called "natural justice," in which "the killer will be killed."
"One day, the killer will die," he told CNN. "You just have to be patient, and one day, you will see your enemy floating in front of you in the river."
Bashar al-Assad: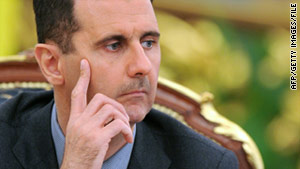 Al-Assad's family has ruled Syria since 1970, when his father, Hafez, seized power in a military coup. The current president took power upon his father's death in 2000 and is now battling a 19-month revolt that is taking its toll next door.
Tens of thousands of Syrian refugees have taken shelter in Lebanon, and the violence has been seeping across the border since May, when a series of gunbattles, riots and angry protests killed 11 people.
Though he presided over the withdrawal of Syrian forces from Lebanon after the Hariri assassination, al-Assad's government still holds significant influence in Lebanon.
Many Lebanese believe al-Assad wants to promote instability in Lebanon to divert attention from the civil war in his own country.
Syria condemned Friday's bombing as a cowardly, "unjustifiable" terrorist act. But Saad Hariri said al-Assad "will not think twice" about killing Lebanese in order to protect himself.
CNN