MP Haber: Hezbollah, Syria behind assassinations in Lebanon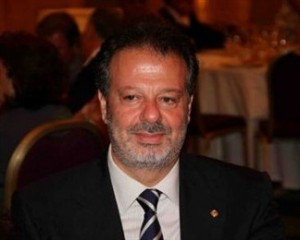 Phalange party MP Fadi al-Haber told Kuwaiti daily As-Seyassah in remarks published on Wednesday that Hezbollah and the Syrian regime have been involved in "all" the past assassinations and attempted assassinations in Lebanon.
"All the assassination attempts that occurred in Lebanon in the past were coordinated between Hezbollah and the Syrian regime," Haber said.
"It is clear that Hezbollah was tasked with assassination operations in Lebanon , and this is what has been brought to light by the international investigation into the assassination of former Prime Minister Rafik Hariri." MP Haber said
Four Hezbollah members were accused by the Special Tribunal for Lebanon of being behind the February 14, 2005 assassination of the former PM , but the Iranian and Syrian backed Hezbollah militant group has refused to hand over the suspects to the International court.
His comments come after Al-Arabiya television revealed last week, a "leaked and highly-classified Syrian security document" regarding Hezbollah's involvement in the assassination of former Lebanese MP and An Nahar managing Director Gebran Tueni.
Tueni was assassinated in a car bomb explosion on 12 December 2005. Several other anti -Syrian regime politicians were assassinated while few survived assassination attempts between 2004 and 2010 .
Now lebanon