Washington showing Lebanese Banks who's boss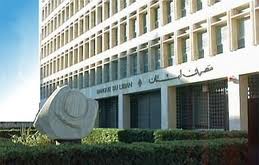 Over the past two years, US pressure on Lebanese banks reached unprecedented levels. The main indicator is the increased frequency of visits from US treasury envoys to Lebanon.
The latest such visit was paid by Neal Steven Wolin, US deputy secretary of the treasury. Before him came Daniel Glaser, assistant secretary for terrorist financing, who followed David Cohen, under-secretary for terrorism and financial intelligence.
All three are highly ranked officials in financial intelligence. They have been visiting Lebanon repeatedly since the beginning of the Syrian crisis, or more precisely, ever since the Lebanese Canadian Bank scandal broke in February 2011, when the bank was designated a "primary money laundering concern" and accused of funneling funds to Hezbollah by the treasury department.
Throughout this period, successive US ambassadors to Lebanon have also been following up on these issues.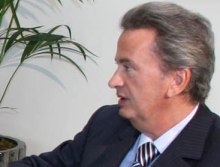 US officials have become accustomed to tailoring their demands on Lebanon's monetary authorities according to their political priorities. They routinely discuss the details with the Governor of the Central Bank of Lebanon (BDL) Riad Salameh, the board of directors of the Associations of Banks in Lebanon (ABL), and sometimes the sitting prime minister.
Prior to the last two years, US demands would have passed through undeclared channels, contrary to the publicity granted to today's meetings and their particulars. This is in addition to the threatening statements that follow each visit, whether announced in Beirut or on their home soil.
The visits and related pressures have set "the rules of the game" between Lebanese banks and the US.
They told us that the US treasury will deal with everyone on the basis of either with us or against us."When you get to know the rules of the game, then you will be able to realize the extent of pressure from the Americans, where they will take it, and the nature of the red, green, and yellow lines," an ABL board member told Al-Akhbar.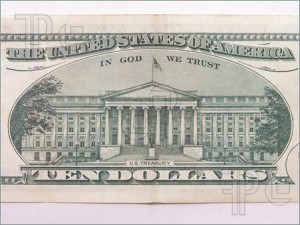 But it seems that the banker's association and monetary authorities in Lebanon only understood these rules following Wolin's recent visit. He had a single message to deliver: the Lebanese banking sector will not be targeted, but any bank or financial institution that facilitates the funding of terrorism will not be tolerated.
This message was seen as a positive stance toward Lebanon, according to one BDL vice-governor, especially because it was delivered in a "polite" manner to Prime Minister Najib Mikati, Salameh, and ABL.
But within the rules of the game, the more serious and significant message delivered during this visit was kept concealed:
"They told us that the US treasury will deal with everyone on the basis of either with us or against us. Opening accounts for Syrians, Iranians, or Hezbollah members and their relatives means that we are working against them [the US]," a banker, speaking on the condition of anonymity, explained to Al-Akhbar.
What caught the banker's attention was that the US delivered the same message to political and monetary authorities in neighboring countries, in an attempt to tighten the financial embargo on the Syria-Iran-Hezbollah axis.
But these neighboring countries, which include Jordan, Egypt, and the UAE, do not apply US dictates in the same manner as Lebanon.
In Lebanon, the BDL has issued dozens of circulars restricting the work of currency traders suspected of involvement in money laundering for Hezbollah, and has asked parliament to impose additional restrictions on the import of cash money.
While other countries received the same message from Washington, they have not been as rigid in implementing these new rules of the game as Lebanon.BDL also issued a verbal request for banks not to open accounts for citizens of Syria, Iran, and Sudan. As a result, it has become almost impossible for these nationals to open an account in Lebanon.
Additionally, for the past year, Bank Saderat Iran has been looking for another bank in Lebanon to act as its clearing center in the areas where they do not have branches – without success.
Moreover, BDL is preparing to implement a disclosure mechanism for account holders from the US to ensure that they do not evade taxes. This is part of the Foreign Account Tax Compliance Act, or FATCA.
While other countries received the same message from Washington, they have not been as rigid in implementing these new rules of the game as Lebanon.
The banker gave the example of Jordan, which has yet to abide by Washington's instructions and has been receiving a substantial inflow of smuggled Syrian deposits. In fact, Jordanian currency traders accept all denominations of the Syrian pound.
Egypt hosts a considerable proportion of Syrian refugees who are hoping to move on to the UAE, and Dubai – an important Iranian trading post – is teeming with wealthy Syrians.
The banker said this difference in implementation is largely due to "the existence of positive and open relations between authorities in these countries and the US."
"This openness means that both sides are cooperating on more than one level, especially in intelligence. The US treasury gets its information from these countries through intelligence-sharing mechanisms," he continued.
"Therefore, the Americans do not need to be strict there. They can leave it as a pressure valve that can be monitored closely. This is not required in Lebanon, where they usually get what they want – gradually and in several doses," he explained.
Al Bawaba