Pope leading open-air Mass in Beirut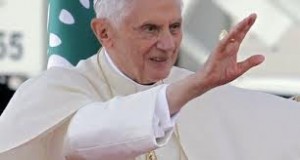 Soldiers set up roadblocks and patrolled streets in downtown Beirut before Pope Benedict XVI arrived for an open-air Mass, the major public event of his three-day visit to Lebanon to press for peace and reconciliation between Christians and Muslims in the Middle East.
Tens of thousands of pilgrims from across the region are expected to attend Sunday's Mass on the Lebanese capital's waterfront.
Benedict has been appealing for tolerance and religious freedom.
At a meeting with young people Saturday evening, the pope said he admired the courage of Syrian youth and that he did not forget their suffering.
The papal visit comes amid soaring sectarian tensions in the region, exacerbated by the conflict in Syria, which is in the throes of an 18-month-old civil war.
Associated press