Romney to announce running mate Saturday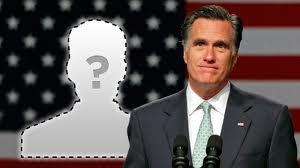 Mitt Romney will announce his vice presidential candidate Saturday morning, the first day of his four-state bus tour, the campaign said Friday.
"On Saturday, Mitt Romney will begin his "The Romney Plan For A Stronger Middle Class" bus tour by announcing his choice for Vice Presidential candidate in Norfolk, Virginia," the campaign said in a press release.
Mr. Romney will announce his running mate at a 9 a.m. event in Norfolk, his campaign said. His running mate will be revealed at a stop at the U.S.S. Wisconsin.
The campaign made the announcement late Friday evening, but did not say who the pick would be.
S
peculation has centered on several surrogates who have campaigned with the Republican presidential candidate in recent weeks, including former Minnesota Gov. Tim Pawlenty, Ohio Sen. Ron Portman, Florida Sen. Marco Rubio and Wisconsin Rep. Paul Ryan.
The presumptive Republican nominee is expected to appear alongside Virginia Gov. Bob McDonnell Saturday but so far there's no indication that he will be the vice presidential pick.
On prediction market Intrade late Friday, bets on Mr. Ryan surged, with Mr. Portman's chances sliding.
The pick comes as speculation built that the announcement was close. The Romney campaign had previously said Mr. Romney would announce his pick before the Republican National Convention kicks off Aug. 27 in Tampa, Fla., but the candidate and his aides had offered few other clues. Most recent presidential nominees have announced their selection in the week before their party's national convention.
In recent days, Republicans and conservative opinion leaders have split into two groups—one urging a safe pick and the other urging a bolder and perhaps riskier choice.
The first group is pushing for politicians such as Mr. Portman or Mr. Pawlenty, who they believe would shore up Mr. Romney's image as a steady, competent leader who can get the economy growing strongly again.
The second group, looking for a bolder pick, has backed such figures as Mr. Ryan, as well as Gov. Bobby Jindal of Louisiana and Gov. Chris Christie of New Jersey, who are known for tough lines on fiscal matters, as well as Mr. Rubio, who has excited the party's base.
WSJ