Iran's Jalili to visit Lebanon for talks over Syrian crisis
Secretary of Iran's Supreme National Security Council and Iran's chief nuclear negotiator Saeed Jalili , is expected to visit Lebanon Monday and meet several key officials to discuss the regional development and the repercussions on Lebanon, according to local media reports.
Asharq al-Awsat newspaper reported that the talks will focus on the developments in Syria, with some sources describing his meetings as "crisis talks" given the escalation of events in Syria.
Jalili is expected to hold talks with Lebanese President Michel Suleiman, Speaker Nabih Berri, Prime Minister Najib Mikati, and Foreign Minister Adnan Mansour according to the daily.
Sources did not confirm or deny to Asharq al-Awsat whether the Iranian official will hold talks with Hizbullah Secretary General Sayyed Hassan Nasrallah.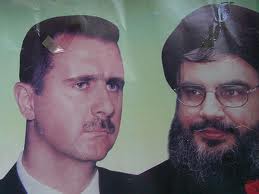 An Nahar reported Sunday that Jalili is scheduled to also attend an Iranian Embassy iftar on the occasion of Quds Day, which falls on Monday. Some unconfirmed reports indicated that the visiting Iranian official like all others before him may also meet privately with Hezbollah Secretary General Sayyed Hassan Nasrallah.
Like Iran , Hezbollah has been supportive of the crackdown against the pro-democracy protesters by Syrian president president Bashar al Assad. Over 20,000 Syrians , mainly civilians have been killed in the 17 months uprising according to activists