Heavy fighting stepped up in Aleppo, Syria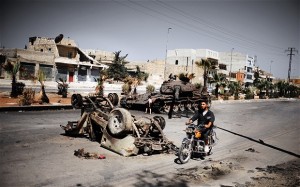 Heavy fighting has continued unabated in Syria's largest city Aleppo, as expectations grow that the army will launch a full-scale assault imminently.
A rebel commander on the ground told Reuters his fighters were preparing for a "strong offensive".
In Damascus, army sources said they had pushed rebels from a last stronghold. The rebels said they had withdrawn.
The fighting comes as 48 Iranian pilgrims were kidnapped from near a Shia shrine in the city on Saturday.
Iranian diplomats and Syrian state television blamed the abduction, which took place near the shrine of Sayyida Zainab in a suburb of Damascus, on "armed groups".
Fight for Aleppo
In the northern city of Aleppo, areas where rebels are entrenched have been bombarded by government forces and clashes have been reported in several districts.
President Bashar al-Assad's forces have reportedly used artillery, planes and a helicopter gunship to pound rebel positions.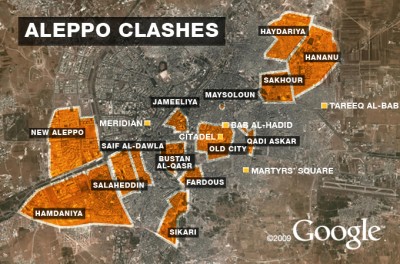 Abdel Jabar Oqaida, a commander of the Free Syrian Army there, told the AFP news agency that the restive Salah al-Din district had "come under the heaviest bombardment since the battle began" on 20 July.
A senior government security official told the agency: "The battle for Aleppo has not yet begun, and what is happening now is just the appetiser… the main course will come later."
The fight for the key strategic city has been intensifying over the last few days, with Syrian state television reporting that troops had inflicted huge losses on what it called "terrorist mercenaries" in Salah al-Din and in other nearby areas.
Kim Sengupta of the UK's Independent newspaper told the BBC on Saturday from Aleppo that there are two front lines in the city, one in Salah al-Din and one near Aleppo's ancient iron gate.
There have been skirmishes in which rebels have done rather well, he said, seizing three police stations and retaking a fourth on Friday, and rebels are "incrementally" increasing the size of the area they hold.
However, he added that the full force of the government's military might has not yet been unleashed on the rebel strongholds.
BBC