Lebanon president trying hard to resume dialogue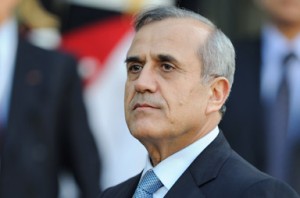 Lebanon president Michel Suleiman is trying hard to convince the March 14 opposition leaders to return to the dialogue table after the issue of telecom data was resolved.
According to a report by al-Hayat newspaper on Sunday , security agencies have already received the complete telecom data from MTC Touch mobile phone service provider and are set to receive the complete data from Lebanon's second provider, Alfa within hours.
A ministerial, judicial, and security meeting, headed by Suleiman, is scheduled to be held on Monday in order to discuss the handover of telecom data to the concerned authorities, according to the al-Hayat report. Suleiman will determine during the meeting whether the resolving of the telecom data issue fulfilled the March 14 camp's conditions for resuming the national dialogue. If so he will intensify his efforts to convince the march 14 leaders to return to the dialogue table
The March 14 camp boycotted the last session of the national dialogue following the failure to address the case of the telecom data and possession of arms in Lebanon, especially those of Hezbollah and Palestinian refugees.
MP Butros Harb was the target of an assassination attempt on July 5 when residents of a building in which his office is located in the Beirut district of Badaro discovered individuals trying to booby-trap the elevator.
Last April Lebanese Forces chief Samir Geagea also survived an assassination attempt .
The March 14 alliance has tied its participation in the national dialogue to the government's approval to hand over the telecom data to security agencies investigating the attempted assassinations of Harb and Geagea.
Suleiman's stance towards Syria has improved his standing within the March 14 alliance specially when he publicly accused Syria of violating Lebanese territories and requested the Lebanese minister of Foreign affairs to send a letter of complaints to Syrian Ambassador to Lebanon Ali Abdul Karim Ali to address the issue.