France urges UN to intervene in Syria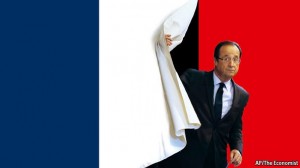 FRENCH President Francois Hollande urged the UN Security Council to rapidly intervene in the Syria conflict to pre-empt an all-out civil war.
"The role of the countries of the Security Council is to intervene as quickly as possible," he said, specifically addressing Damascus allies Russia and China and warning that failure to do so would mean "chaos and civil war."
Mr Hollande said Syrian President Bashar al-Assad's regime, which launched a massive assault on rebels in the country's commercial capital Aleppo, "is condemned and will therefore use force right to the end.
"The only solution which will allow Syrians to reconcile and reunite is the departure of Bashar al-Assad and the formation of a transitional government," he told reporters in the southwestern French region of Monlezun.
"It is not too late but with every passing day it's more repression, upheavals and consequently massacres."
Russia on Saturday warned a "tragedy" was looming but said it was unrealistic to expect the government would stand by when rebels were occupying major cities.
"We are persuading the government that they need to make some first gestures," said Foreign Minister Sergei Lavrov.
Troops backed by tanks and helicopter gunships, which had been massing for two days, moved Saturday on southwestern districts of Aleppo, where rebels concentrated their forces when they seized much of the city on July 20.
Artillery pounded Salaheddin and other neighbourhoods from 8:00 am (0500 GMT) as ground troops advanced. Trapped civilians crowded into basements, seeking refuge from the bombardment.
The Syrian Observatory of Human Rights said more than 20,000 people, the majority civilians, have died since the uprising against Mr Assad's regime erupted in March last year.
The Australian