Suleiman's stance on Syria's violations surprises its envoy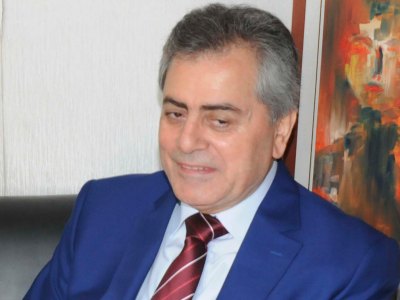 Syrian Ambassador to Lebanon Ali Abdel Karim Ali told As-Safir newspaper in remarks published on Tuesday that he was "surprised" by President Michel Suleiman's protest against recurrent Syrian border violations.
His comment comes after Suleiman on Monday accused Syria of violating the Lebanese territories. Suleiman's protest came after a house in the east of the country was hit by a blast and shells fell on the northern border.
The ambassador also told As-Safir that he didn't receive any official complaints from the Lebanese side.
"Syria is the one supposed to complain, as it is the one that is on the receiving end of gunfire and rockets fired from the Lebanese side… The violations emerging from the Lebanese side harm the brotherly Lebanese-Syrian relations," he added.
Syrian troops have carried out a number of cross-border raids into Lebanon since the outbreak of the revolt against President Bashar al-Assad's rule in March 2011, sparking fears of a spillover of the conflict.
Persona non grata
The head of "change movement" Elie Mahfoud, commented on Ali's criticism and said the envoy has become a persona non grata in Lebanon and should pack and leave.
"Ali Abdel Karim Ali's his hostility to the Republic of Lebanon requires a firm stand", Mahfoud said describing Ali as 'rude'.
Mahfoud praised Suleiman's stance as "courageous" but criticized the stance of Lebanese Foreign minister Adnan Mansour .
"Mansour works for the interest of Syria and not Lebanon", he said