5 Syrians kidnapped to swap for 11 Lebanese hostages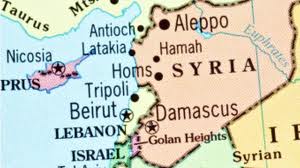 The  Al-Nahar newspaper   sources  reported that five Syrians were kidnapped by gunmen   in northern Beqaa region in Lebanon to swap for the 11  Lebanese   kidnapped since last May on the Syrian-Turkish border.
The sources added that three of the kidnapped Syrians had nothing to do with the Syrian rebels and for this reason they were released by the gunmen . The whereabouts of the other 2 remains unknown.
LBC reported that the kidnapped Syrians were on a bus coming from Hama. They were kidnapped between the Bekaa Valley towns of Al-Ain and Al-Labwe.
Hezbollah  denied having any information on the kidnapping according to Egypt's MENA news agency . A source at the militant group told MENA that Hezbollah will issue  a statement once more information is available .
A Syrian rebel commander told Reuters on Sunday that the  11 kidnapped Lebanese Shiite pilgrims  are staying in air-conditioned rooms and are in good health but will not be released until President Bashar al-Assad leaves power and a new parliament is elected.
The Lebanese hostages were on a bus that was stopped by gunmen on May 22 as it crossed into northern Syria from Turkey on its way home from a pilgrimage to Iran. The gunmen released the women and kept the men.
The rebels claim that the hostages are senior members of Hezbollah