Arab League to hold emergency meeting in Qatar on Syria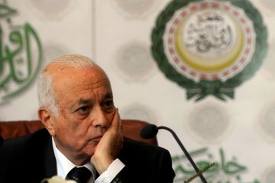 The Arab League chief Nabil El-Arabi left Cairo on Saturday evening, heading to the Qatari capital Doha as Arab foreign ministers will hold an emergency meeting to discuss the crisis in Syria on Sunday.
On Wednesday, El-Arabi also voiced the pan-Arab organisation's concern over the deteriorating humanitarian situation in Syria, warning of the mounting threat of civil war. "Violence leads to more violence," he said.
The Arab League chief went on to call for the peaceful, democratic transition of power in Syria, saying that respect for the Syrian people's legitimate rights was "the only safe exit" from the ongoing bloodshed.
Ahram on Line