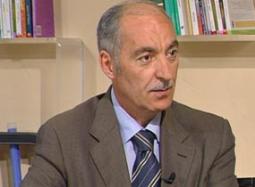 Free Patriotic Movement MP Abbas Hashem told Al-Jadeed television on Sunday that the Taef Accord was "dead."
"The Taef Accord is dead as changes call for a political and social charter different than the Taef Accord," Hashem said
The Taif or (Taef ) Accord (Agreement) also known as "National Reconciliation Accord," or "Document of National Accord") was an agreement reached to provide "the basis for the ending of the civil war and the return to political normalcy in Lebanon." Negotiated in Taif, Saudi Arabia, it was designed to end the decades-long Lebanese civil war, politically accommodate the demographic shift to a Muslim majority, reassert Lebanese authority in South Lebanon (then occupied by Israel), though the agreement set a time frame for Syrian withdrawal and stipulated that the Syrians withdraw in two years. It was signed on October 22, 1989 and ratified on November 4, 1989.
FPM is headed by MP Michel Aoun a close ally of Hezbollah and speaker Nabih Berri. Both Hezbollah and Berri have been calling for a new Taef accord. According to Taef accord the Christians and the Muslims share equally all the main positions in Lebanon including the parliament, but Hezbollah reportedly wants to change this to 3 equal shares ; one third for the Christians, one third for the Shiites and one third for the Sunnis. Probably the share of the Druze will be included in the Sunni, Shiite shares
This error message is only visible to WordPress admins
Error: No connected account.
Please go to the Instagram Feed settings page to connect an account.