Arabs love Lebanon, while some Lebanese don't
Year after year, Lebanese politics go berserk in the summer, with accusations and threats exchanged among the Lebanese politicians, security incidents and road blockings here and there.
By JIHAD EL-KHAZEN
Year after year, Lebanese politics go berserk in the summer, with accusations and threats exchanged among the Lebanese politicians, security incidents and road blockings here and there. The month of June would have barely ended when many Arab countries would have issued warnings to their citizens against travel to Lebanon, and when July is upon us, we find that Arabs have gone to London, Paris and the South of France instead.
I cannot blame Saudi Arabia, Qatar or the UAE for being concerned for their citizens in Lebanon. Instead, the Lebanese have no one to blame but themselves. When I open al-Hayat to the section on Lebanon, I find that every single news story is a problem.
Today, I will stay away from merits, facts and backgrounds, and limit myself to a straightforward assessment of an issue I believe is important, namely, why should Arabs come to Lebanon when Lebanon is on leave? That is, there is no security, whether by accident or on purpose; electric outages are endemic; roads are blocked; and neither the government nor the parliament deserves its name.
South Lebanon is facing the Israeli cancer. The North is boiling, following the death of Sheikh Ahmed Abdul Wahed and Mohammed Murib at a Lebanese army checkpoint. And as though all this is not enough, there is talk about safe corridors excluded by Paris (not Baabda) on the eve of the visit by Lebanese President Michel Suleiman to France.
Between this and that, the day laborers of the Lebanese Electric Company (EDL) blocked many roads in several locations, after the relatives of the Lebanese pilgrims abducted in Syria had also blocked the airport road. Meanwhile, the U.S. Ambassador to Lebanon Maura Connelly called on Syria to respect Lebanon's sovereignty, after a cross-border exchange of fire in which Lebanese civilians, including a child, were killed (for some reason, General Michel Aoun understood her statement to be a call by the U.S. for a safe corridor in north Lebanon into meddling in Syria).
All the above took place over the course of a day or two. Furthermore, I read that France, echoing the U.S., called on Syria to strictly respect Lebanon's sovereignty, which means that the latter is under threat. In addition, the army has been deployed along the border with Syria, and its units often fire back when shot at.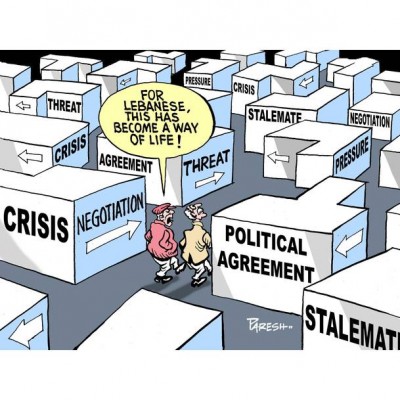 Add to this the daily news about sit-ins and road blockings, this time in Sidon after Beirut, Jounieh and the towns in the north. For instance, merchants blocked the road around al-Nejmeh Square, i.e. the heart of the Sidon, to protest the sit-in staged by Sheikh Ahmad al-Assir, the Imam of the Bilal ibn Rabah Mosque.
I apologize for my ignorance, but who is this Sheikh that I never heard of before, and who now is making bellicose statements threatening Hezbollah and others?
Hezbollah has also changed, and I find it to have accepted to be a party for one religious sect, rather than be a resistance movement for all the Lebanese.
Of course, news about Lebanon cannot be complete without an assassination or an attempted assassination. This time, the target was MP Boutros Harb. I used to think the man had no enemies, being a peaceful 'man next door', but apparently, this is his flaw.
So why should an Arab vacationer visit Lebanon and risk his life, if he believes what he reads in the papers, when he can enjoy his holiday in Europe's capital cities, islands and beaches?
Some Arab countries advised their nationals to avoid travel to Lebanon, and some banned travel to Lebanon altogether. I had agreed with Saudi friends to meet in Beirut, and we planned where we were going to eat and go out, and visit the mountain. However, they never came. I also have a group of Qatari friends that I saw in Beirut two months ago, and in London before and Rome after. We agreed to spend a part of the summer in Beirut, but they did not show up either. Instead, the last time I got in touch with them they were in Martinez, where men find nothing they want, and women are on the beach trying to become black, not just tanned.
What else can I add? I have Kuwaiti friends who own homes in Bhmandoun and dream of returning there in the summer, and I knew them to like to spend the summer there both when I was young and then as I grew older. However, they do not want trouble, because Kuwaiti politics gives them enough of that to spare them the need for any more.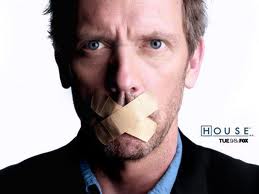 I have a suggestion, which is that Speaker Nabih Berri proposes a law in parliament that prohibits Lebanese politicians from giving statements in June, so as not to 'repulse' Arab visitors, giving them limited freedom to talk in the next three months. Then in October, their tongues can be unleashed again, after the Arab visitors would have returned to their countries with the start of a new school year.
I say in a language understood by everyone that I am suggesting to the Lebanese politicians to rest and let people rest in the summer. This way, they would not be adding to the imported misery, a locally-made one.
By virtue of work, I know the Gulf States very well and directly. I have friends in each Gulf country, and they all prefer Lebanon to any other tourist destination. However, it seems that the Arabs love Lebanon, while some Lebanese do not.