EDL chief: We won't sit idle and the company fall apart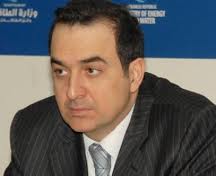 Electricité Du Liban company chief Kamal Hayek said in remarks published on Tuesday that EDL was on the verge of collapse if the sit-in by the part-time employees inside the company's headquarters in the Beirut does not end.
"We will not sit idle and watch the company fall apart as a result of sit-ins and their consequences," Hayek told An-Nahar newspaper.
His comments come after the EDL part-time employees set a tent at the company headquarters in Beirut and announced a hunger strike until their demands are met
EDL part-time employees have been at odds with the company over improvements to their work conditions and have called for changing their status to full time salaried employees.
EDL under Hayek according to observers has been the main drain on the Lebanese economy. Most of the public debt in Lebanon is because of the subsidies the government have to provide every year to keep the company afloat . This is reportedly because more than one third of the electric bills are not collected. Hayek was appointed by the former pro-Syrian president Emile Lahoud.
One observer told Ya Libnan last week: " They should change the name of the electricity company to the Blackout company , because there are more blackouts in Lebanon than electricity ".