Israel: Next war with Lebanon will be different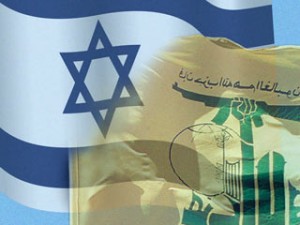 On the occasion marking the sixth anniversary of the July war between Israel and Hezbollah, Israeli newspaper Ynet wrote on Thursday that Israeli Defense Forces officials painted a bleak picture of a future conflict between Israel and Lebanon, saying that it will probably entail a massive response by the IDF, including the deployment of ground forces.
Ynet said that IDF officials expressed grave concern over the future of the relative calm noted on the Lebanese border.
"Between the Islamist dawn in Egypt, the bloody uprising in Syria and the overall instability in the Middle East, the situation in Lebanon is seen as fairly stable; but IDF officials warned Thursday that as Hezbollah's grip on the country grows, looks may be deceiving." The paper wrote
"The next war will be different. We'll have to attack with more force, more violently, to halt any assault of the home front as quickly as possible." The people quoted one IDF official as saying
Commenting on the Goldstone Report, penned following the 2006 war, the officer was quoted as saying "the damage caused to Lebanon by such a conflict with Israel will make Goldstone pale in comparison – because Hezbollah has chosen to make the most cynical use of civilian population centers."
One senior officer was quoted as saying Israel will not be the first to fire .
"Generally, our policy is not to be the ones to fire first, but once we are fired upon we will react with full force," adding : "We will shoot to kill."
The paper also quoted Israeli Brigadier-General Harzi Halevy, commander of the IDF's Galilee Division as saying "the Israeli military is thoroughly and professionally preparing for the possibility of another war; taking into account that the enemy possesses varied fire power and it is well hidden within civilian society."
The next war, he added, will see the IDF "Strike with full force. We will have to go inside (Lebanon) and wreak havoc – not as punishment, but because that is where the enemy is."
"A third conflict will see Lebanon suffer more than it did during the second one." He added
July 12th marks the start of the 2006 war between Hezbollah and Lebanon.
Ynet