Syrian opposition rejects Annan's plan, wants Assad out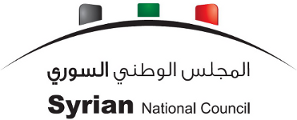 As many as 80 people have been killed by the fire of Syrian forces on Thursday, 20 of which were reported to have been killed in Duma, Al Arabiya reported citing activists at the Local Coordination Committees.
Meanhwhile, Syrian opposition groups said on Thursday they would not accept a political transition plan proposed by international envoy Kofi Annan unless it explicitly required President Bashar al-Assad to step down ahead of the formation of a unity government.
According to diplomatic sources at the United Nations, Annan's proposal, aimed at ending the 16-month conflict in Syria, does not stipulate Assad's resignation, although it does say the unity government could not include figures that jeopardize stability.
"The proposal is still murky to us but I can tell you that if it does not clearly state that Assad must step down, it will be unacceptable to us," said Samir Nashar, an executive member of the international Syrian National Council.
International peace envoy Kofi Annan is proposing a transitional government for Syria including members from both sides of the country's war, diplomats said Wednesday.
Russia, a long-time ally of the embattled Syrian regime of President Bashar al-Assad, and other big powers have told Annan that they support his idea of a new Syrian cabinet.
Britain, France, China and the United States all voiced their backing of Annan's plan after U.N. investigators reported on atrocities committed inside the country, where rights groups say more than 15,000 people have been killed since an uprising began against Assad in March 2011.
Death toll mounts
In Syria, at least 82 more people were killed across the country on Wednesday, including victims of an attack on a pro-Assad television station and 40 other civilians, the Syrian Observatory for Human Rights reported.
Observatory chief Rami Abdel Rahman told AFP that 916 people had been killed between June 20 and 26, making the period "the bloodiest week of the Syrian Revolution."
A total of 4,681 people have been killed since a ceasefire previously proposed by Annan was supposed to take effect on April 12, the Observatory reported.
Annan's proposed interim authority would exclude officials whose presence might jeopardize the transition "or undermine efforts to bring reconciliation," according to a summary given by one U.N. diplomat, AFP news agency reported.
"The language of Annan's plan suggests that Assad could be excluded but also that certain opposition figures could be ruled out," said a second U.N. diplomat, while stressing that there was nothing there that automatically excluded him.
"Russia's acceptance of this plan could be a new sign that it is ready to let Assad go," said the diplomat.
Another diplomat said Russia's acceptance of Annan's proposal, which he circulated to the five permanent Security Council members this week, did not mean it has abandoned Assad.
"I'm very skeptical," he told Reuters. "I don't see the Russians giving up on Assad."
Shift in Russia's stance?
Russia supports changes in Syria which can help create a national consensus on implementing reforms in the country, Foreign Minister Sergei Lavrov said Thursday.
"We support changes which work towards national agreement on all questions of overdue reform," Lavrov said ahead of the meeting in Geneva.
Annan made acceptance of his guidelines for a political transition for Syria a condition for organizing Saturday's meeting in Geneva on the Syrian crisis, which has confirmed to include the United States, Britain, France, Russia, China, Turkey, Iraq, Kuwait and Qatar.
But both Iran and Saudi Arabia, two of the biggest regional players, have been left out of the Geneva talks.
Russia has repeatedly said its supports Annan's idea of creating a "contact group" of powerful nations and regional players with influence on the Syrian government or the opposition to push for an end to the violence in Syria.
Several diplomats said Russia's acceptance of Annan's proposal appeared to signal a shift in its stance on Syria. But it was not immediately clear if Moscow's support for the idea of a national unity government in principle meant that it was now abandoning Assad, a staunch ally and key Russian arms purchaser.
Russia has repeatedly said it is not insisting that Assad must remain in power at all costs, but that any decision on whether or not he should step down should come from the Syrian people, not from outside pressure or military intervention, as happened last year in Libya.
Saturday's meeting, which Russian Foreign Minister Sergei Lavrov and U.S. Secretary of State Hillary Clinton will attend, will have to agree on the details of the political transition and the mechanisms for implementing it, diplomats said.
Annan, a former U.N. secretary-general, also wants Saturday's meeting to revive his moribund six-point peace plan that has failed to end the fighting between Assad's forces and an increasingly militarized opposition. The conflict has escalated in recent weeks.
Annan said the aim of the one-day talks was to identify measures to secure full implementation of his stalled peace plan and Security Council resolutions, including an immediate halt to all violence.
al Arabiya