Berri urges Iraq,Iran to limit pilgrimage to air travel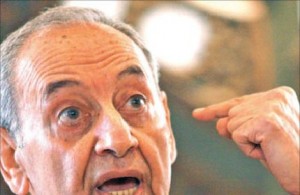 Lebanon Speaker Nabih Berri urged Iraq and Iran to limit the pilgrimage for Lebanese Shiites to their holy sites to air travel.
According to An Nahar newspaper the speaker contacted Iraqi Ambassador to Lebanon Omar al-Barzanji and Iranian Ambassador Ghazanfar Roknabadi to demand an end to all visits by land.
This comes after 13 Lebanese were kidnapped as they headed to Lebanon on Tuesday from pilgrimage in Iran. Also a roadside bomb exploded near a bus carrying Lebanese Shiite pilgrims in a Sunni area of western Iraq last Wednesday, killing three and wounding 10 others
The incidents triggered fears of sectarian tensions in Lebanon .
An Nahar also reported that the organizers of the pilgrimages throughout Lebanon have been asked not to send the pilgrims by land.
Both Iraq and Iran are home to some of the holiest Shiite shrines.