MP Daher calls Aoun " insane"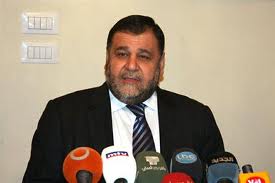 March 14 MP Khaled al-Daher told Kuwaiti newspaper As-Seyassah in remarks published on Friday that Free Patriotic Movement leader MP Michel Aoun is "insane" adding that the latter was being treated in a mental institution.
"A person from Akkar's town of Bireh was with Aoun in the mental institution . He told us a lot about Aoun's megalomania [problem]." Daher stressed.
According to local reports Aoun has been suffering from bi-polar disorder since a long time… even before he went into exile in France (October 13, 1990), following his defeat by the Syrian army. Some of the symptoms of the disease could include : Euphoria or irritability, Excessive talk, Inflated self-esteem, Unusual energy, less need for sleep, impulsiveness and a reckless pursuit of gratification. Depression also is one of the symptoms and this could include, Suicidal thoughts and feelings and Poor concentration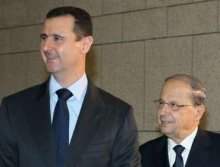 "
Daher also commented on Aoun's recent interview with Syrian TV and said he is behaving clearly as Syrian President Bashar al-Assad's agent.
[Aoun's interview on Wednesday with Syrian TV Ad-Dunya] clearly showed that Aoun is an agent for the [Syrian] regime."
Aoun told Ad-Dunya on Wednesday that some parties in Lebanon were "adding to the Syrian [crisis] by smuggling arms and sheltering fugitives."