Egypt vote: Brotherhood advances to run-off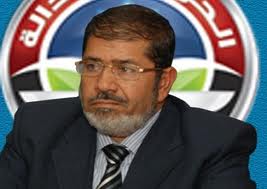 The candidate of Egypt's Muslim Brotherhood won a spot in a run-off election, according to partial results Friday from Egypt's first genuinely competitive presidential election. A former prime minister and a leftist were vying for second place and a chance to run against him to become the country's next leader.
The run-off will be held on June 16-17, pitting the two top contenders from the first round of voting held Wednesday and Thursday. The victor is to be announced June 21.
The landmark vote — the fruit of last year's uprising that toppled longtime leader Hosni Mubarak — turned into a heated battle between Islamist candidates and secular figures rooted in Mubarak's old regime. The most polarizing figures in the race were the Muslim Brotherhood's Mohammed Morsi and former air force commander and former prime minister Ahmed Shafiq, a veteran of Mubarak's rule.
By midday Friday, the vote counting had been completed in 20 of the country's 27 provinces — though workers were still plowing through the paper ballots from Egypt's biggest cities, Cairo and its sister city Giza and the Mediterranean coastal city of Alexandria.
Morsi was in the lead with 30.8 percent of the ballots so far, according to the independent newspaper Al-Masry Al-Youm, which was compiling reports from counters. That is likely enough to put him into the run-off.
But the race for second place remained narrow. Shafiq took 21 percent of the votes so far, while Hamdeen Sabahi had 20 percent, according to Al-Masry Al-Youm. The Brotherhood said in a statement that Shafiq would be in the run-off along with Morsi.
Sabahi, a leftist who models himself after the nationalist, socialist ideology of former President Gamal Abdel-Nasser, has emerged as a surprise contender during the two days of voting. He had been considered a dark horse behind four other candidates, but he surged among Egyptians looking for an alternative to both Islamists and the former regime figures known as "feloul," or "remnants."
In various independent tallies, Abdel-Moneim Abolfotoh, a moderate Islamist some had seen as another alternative candidate, was in fourth and former foreign minister Amr Moussa was a distant fifth. Newspapers reported 50 percent turnout among the 50 million eligible voters, though the election commission has not yet released an official figure.
The Brotherhood is hoping for a presidential victory to seal its political domination of Egypt, which would be a dramatic turnaround from the decades it was repressed under Mubarak. It already holds nearly half of parliament after victories in elections late last year.
The group has promised a "renaissance" of Egypt, not only reforming Mubarak-era corruption and reviving decrepit infrastructure, but also bringing a greater degree of rule by Islamic law. That prospect has alarmed more moderate Muslims, secular Egyptians and the Christian minority, who all fear restrictions on civil rights and worry that the Brotherhood shows similar domineering tendencies as Mubarak.
"I think we are on the verge of a new era. We trusted God, we trusted in the people, we trusted in our party," prominent Brotherhood figure Essam el-Erian said at a news conference late Thursday night, just hours after polls closed, when the group first claimed a Morsi victory.
A Morsi verus Shafiq runoff would likely be a particularly heated race.
Each has repeatedly spoken of the dangers, real or imaginary, if the other becomes president. Morsi has said there would be massive street protests if a "feloul" wins, arguing it could only be the result of rigging.
Shafiq, on his part, has said it would be "unacceptable" if an Islamist takes the presidential office, echoing the rhetoric of Mubarak, his longtime mentor who devoted much of his 29-year rule to fighting Islamists. Still, Shafiq's campaign has said it would accept the election's result.
And each fires up strong emotions among the public.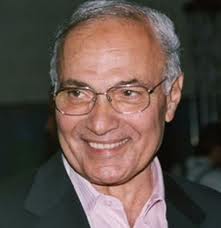 Shafiq drew support among Egyptians who fear Islamists or want a perceived "strongman" to bring stability after 16 months of economic and political turmoil and bloodshed since Muabrak's fall. But he also raises the venom of many who see him as another Mubarak-style autocrat, rooted in a regime that was notorious for corruption and police brutality.
Secular Egyptians fear the prospect of greater religion in government if Morsi wins. Moreover, the Brotherhood faced a backlash from many of the voters who supported it in the parliament election but later grew disillusioned. Some accused it of trying to overly monopolize power like Mubarak's ruling party once did.
Morsi's showing in the partial results was a considerable drop from the around 50 percent support the Brotherhood received in the parliament vote.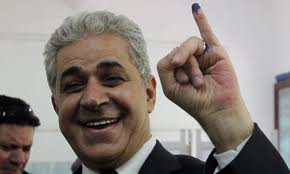 Still, Morsi benefited from the might of the Brotherhood's well-organized electoral machine, the nation's strongest.
"We need a president who gets rid of the former corrupt and oppressive system and brings Egypt back to the position it deserves economically and internationally," said Rizk Mohammed, a contractor voting with his family in Cairo on Thursday — all for Morsi.
At another station Thursday in the Cairo district of el-Zawiya el-Hamra, several women in line to vote debated.
"I like the personality of Shafiq. He is strong enough to lift the country," said Suheir Abdel-Mumin.
Somaiya Imam, still undecided on whom to choose, replied with a reference to Islamist candidates, saying: "Don't you think we should vote for the candidate who holds the Quran?"
"We voted for them before and they let us down," Abdel-Mumin responded, referring to the Brotherhood's victories in last year's parliamentary elections. "They want everything — the presidency, parliament and government. They are never satisfied."
The Associated Press