Baghdad: Iran, world powers trade offers in nuclear talk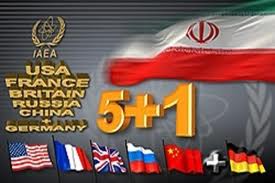 World powers pressing Iran to scale back its nuclear program offered a new batch of incentives in Baghdad. Tehran, which is seeking sanctions relief, made a counter-proposal – but whether all involved will see eye to eye remains unclear.
Iran has criticized the Western proposal for having too many demands while offering little in return. And some have suggested that even after the first day of negotiations between Iran and the 5+1 group in Baghdad, the rhetoric coming from Western capitals is far too belligerent to facilitate an agreement.
The 5+1 incentives reportedly offered Tehran access to aircraft parts and the possible suspension of an EU insurance ban on ships carrying Iranian crude.  But the offer fell short of easing the international sanctions.
The world powers want Iran to suspend its 20% uranium enrichment program, which they see as vital to the negotiations process.
At the conclusion of Wednesday's talks, EU foreign policy chief Catherine Ashton said the proposals are "of interest to Iran."
However, as some Iranian officials note, "A possible swap of uranium enriched by Iran for fuel isn't very interesting for us because we are already producing our own fuel."
And according to political analyst Chris Bambery, this stalemate could reverse the negotiations progress.