Pakistan jails doctor who helped CIA find Bin Laden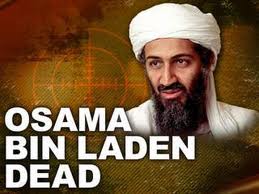 A Pakistani doctor who helped the CIA find Osama Bin Laden has been sentenced to 33 years in jail, officials say.
Shakil Afridi was charged with treason for running a fake vaccination programme to gather information.
The US secretary of state Hillary Clinton had called for his release on the grounds that his work served Pakistani and American interests .
Bin Laden was killed by US forces in the north-western city of Abbottabad in May 2011.
The killing triggered a rift between the US and Pakistan, whose government was seriously embarrassed to find Bin Laden had been living in Pakistan.
Islamabad felt the covert US operation was a violation of its sovereignty.
Shortly after the raid on Bin Laden's house, Dr Afridi was arrested for conspiring against the state of Pakistan.
He was found guilty under the tribal justice system in Khyber district, and has also been fined $3,500.
US Defense secretary Leon Panetta confirmed in January that Dr Afridi collected DNA in an effort to help locate Bin Laden.
Earlier this year, he spoke to the CBS television programme "60 minutes" about the case.
He said Dr Afridi "was not in any way treasonous towards Pakistan… for them to take this kind of action against somebody who was helping to go after terrorism, I just think is a real mistake on their part".
BBC