US Treasury cautions Lebanese banks on Syria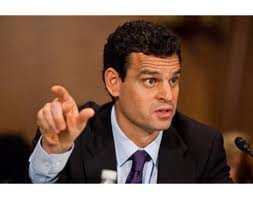 The United States is urging Lebanese banks to take "extra" caution in handling financial transactions with Syria, to prevent the Assad regime and its supporters from stashing money abroad, a senior Treasury official said Thursday.
"We want to be as careful as possible that the regime, its cronies, its allies that may be trying to shield their assets might not be able to do so," said David Cohen, the Treasury's under secretary for terrorism and financial intelligence.
"We're working particularly with the Lebanese financial sector, which is very integrated with the Syrian financial sector," Cohen said, speaking at a forum at the Center for Strategic and International Studies, a Washington think tank.
"One of the points that we have made is they exercise extra-special diligence on transactions with Syria."
Cohen noted that there had been "some capital flight out of Syria" after a peaceful uprising in March 2011 degenerated into an armed conflict that has cost thousands of lives.
Not all of Syria's capital exodus was unwelcome, if it came from opponents of Syrian President Bashar al-Assad, he said.
"We want to facilitate the capital flight of individuals in Syria who are not supporting the regime, and who want to leave Syria, who want to take their money with them.
"There's no reason that we would want to interfere with that."
Click on for the complete articleAFP