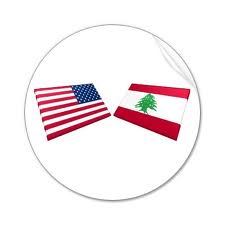 The U.S. State Department has urged Americans to avoid all travel to Lebanon due to current safety and security concerns. U.S. citizens living and working in Lebanon have been advised to carefully consider the risks of remaining in that country.
In a Travel Warning update issued on Tuesday, the State Department said the potential in Lebanon for a spontaneous upsurge in violence remains. Lebanese government authorities are not able to guarantee protection for citizens or visitors to the country when violence erupt suddenly.
Access to borders, airports, and seaports can be interrupted with little or no warning. Public demonstrations occur frequently with little warning and have the potential to become violent. Family or neighborhood disputes often escalate quickly and can lead to gunfire or other violence with little or no warning. The ability of U.S. government personnel to reach travelers or provide emergency services may be severely limited.
A number of extremist groups operate in Lebanon, including some, such as Hizballah, that the U.S. government has designated as terrorist organizations. U.S. citizens have been the target of numerous terrorist attacks in Lebanon in the past, and the threat of anti-Western terrorist activity continues to exist in Lebanon. U.S. citizens traveling or residing in Lebanon despite this Travel Warning have been advised to keep a low profile, varying times and routes for all required travel. U.S. citizens also should pay close attention to their personal security at locations where Westerners generally are known to congregate, and should avoid demonstrations and large gatherings.
The U.S. Embassy reminded American nationals that clashes between Lebanese authorities and criminal elements have also recently occurred in the Bekaa Valley and border regions.
U.S. citizens in Lebanon should monitor ongoing political developments, particularly in relation to the Special Tribunal for Lebanon (STL), as Lebanese political leaders have warned publicly that the Tribunal's findings could spark civil unrest, the Travel Warning says. U.S. citizens should avoid travel to Palestinian camps.
U.S. citizens traveling or resident in Lebanon despite this Travel Warning should be aware that the U.S. Embassy's ability to reach all areas of Lebanon is limited. The Embassy cannot guarantee that Embassy employees will be able to render assistance to U.S. citizens in all areas of the country.
In the event that the security climate in the country worsens, U.S. citizens will be responsible for arranging their own travel out of Lebanon. U.S. citizens with special medical or other needs should be aware of the risks of remaining given their condition, and should be prepared to seek treatment in Lebanon if they cannot arrange for travel out of the country, the State Department said.
U.S. citizens living or traveling in Lebanon are encouraged to enroll in the Department of State's Smart Traveler Enrollment Program (STEP) at the Bureau of Consular Affairs website to receive the latest travel updates and information and to obtain updated information on travel and security within Lebanon.
RTT
This error message is only visible to WordPress admins
Error: No connected account.
Please go to the Instagram Feed settings page to connect an account.