Israel says Iran must stop all uranium enrichment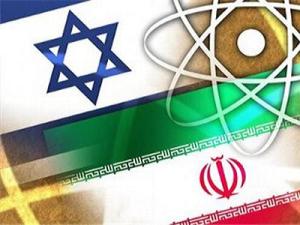 Israel on Wednesday accused Iran of stalling in negotiations over its nuclear program with the international community, and said an upcoming round of talks can succeed only if the Iranians agree to halt all uranium enrichment.
Israel is staking out a hardline stance ahead of the May 23 talks in Baghdad, where six world powers will sit down with Iranian officials in hopes of resolving the standoff. Prime Minister Benjamin Netanyahu, who considers a nuclear-armed Tehran to be a mortal threat, has hinted he would order an attack on Iran if he concludes that international diplomacy and sanctions have failed.
Israel, like the West, believes Iran is trying to develop a nuclear bomb. Enriched uranium is a key ingredient in an atomic weapon, although it can also be used in energy production and for medical isotopes. Iran says its nuclear program is for peaceful purposes only.
Mideast nuclear conference in jeopardy as Iran, Arab nations condemn Israel
Iran held a first nuclear meeting with the five permanent members of the U.N. Security Council plus Germany last month in Turkey. The sides hailed the meeting as a key step forward and agreed to meet again in Baghdad.
Netanyahu told the visiting EU foreign policy chief, Catherine Ashton, on Wednesday that Iran is "playing for time" with these talks, an Israeli official said.
Netanyahu said the talks will be successful only if Iran agrees to halt all uranium enrichment, ship its current stockpile of enriched uranium out of the country and dismantle an underground enrichment facility near the city of Qom. He demanded a "clear timeline" for implementation, the official said, speaking on condition of anonymity because the meeting was closed.
Israel says a nuclear weapon in the hands of Iran would threaten the very existence of the Jewish state. It cites Iranian calls for Israel's destruction, Iran's support for anti-Israel militant groups and Iran's development of missiles capable of striking Israel.
The official would not say whether Netanyahu presented any ultimatums to Ashton.
But Israeli officials have said time is running out for military action. Defense Minister Ehud Barak has said Iran will soon enter an "immunity zone" in which military action will no longer be an option.
The United States has urged Israel to refrain from attacking, saying that international pressure must be given time to work. A new set of tough economic sanctions is set to go into effect in the coming months, and officials fear an Israeli attack could set off a regional war.
The Israeli official said Netanyahu's new deputy prime minister, Shaul Mofaz, attended Wednesday's meeting.
Mofaz, the former opposition leader, has spoken out in the past against a unilateral Israeli strike, saying any action should be coordinated with the Americans.
But now that Mofaz, an ex-military chief and defense minister, is a member of Netanyahu's inner circle, he could give the military option an influential boost of support if he changes his mind.
CBS