Wahhab's party condemns bombing of its Chouf office, update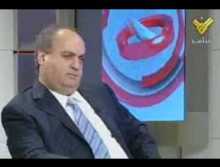 An explosive device containing 600 grams of dynamite detonated on Friday morning near the the Arab Tawhid Party's office in al-Samqaniyeh (Baqaata) Chouf region of Mt Lebanon.
The Party condemned on Friday the incident and called it a "criminal act" .
"[We] condemn this criminal and cowardly act… which was implemented in a manner [reflecting] professional terrorism," the party which is headed by former minister Wiam Wahhab said in a statement .
The statement said that the explosion caused "a lot of damage," adding that one person was injured.
The party called for unity to avoid internal strife and voiced the importance of adhering to positions that support resisting "schemes of foreign domination aiming to divide the [Arab] nation."
Wahhab is a close ally of Hezbollah and Syria.
Update:
Wahhab said that his party will not accuse any faction for the bombing that targeted its Chouf office, National News Agency reported on Friday.
"The party will not accuse any group," Wahhab said in a press conference, adding: "The security forces have launched an investigation… and we hope to find leads enabling [us] to know the details [of the incident]."
He also responded to questions regarding the possible involvement in the explosion of the Progressive Socialist Party.
"I do not think that [PSP leader Walid Jumblatt] would approve such a thing, and we also received condemnation statements from officials in the party."
Wahhab added that the explosion was an attempt "to introduce [civil] strife to the Mount Lebanon region," and that he firmly rejected such attempts.