international tribunal verdict puts despots on notice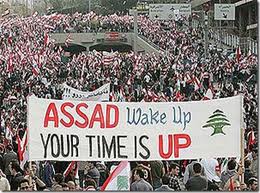 TYRANTS like Syria's Bashar al-Assad and Zimbabwe's Robert Mugabe, to name just two, should sleep less easily following the historic conviction of former Liberian president Charles Taylor for war crimes in the neighbouring West African nation of Sierra Leone.
Not since Nuremberg and the conviction of Admiral Karl Donitz, who briefly succeeded Hitler, has a former head of state been convicted by an international tribunal, and the lesson for tyrants everywhere is indisputable.
Thanks to the Taylor judgment, the outlook for those who commit crimes against humanity has dramatically changed and, smug and secure though they may feel, there is every chance they will, sooner or later, end up in the dock.
Like so many delusional despots, the smooth-talking Taylor believed his despicable regime would endure forever and that he could, with impunity, continue to manipulate the terrible atrocities in Sierra Leone. Over a decade, thousands have had limbs hacked off with machetes, been raped as sexual slaves, and murdered. Teenage armies, infused with drugs, have terrorised the country.
While 100,000 people were killed, Taylor got very rich on so-called blood diamonds from Sierra Leone, secured for him by the Revolutionary United Front in return for weapons. He amassed a fortune of $1.5 billion but now will spend the rest of his life in a British prison.
While all who care about human rights will celebrate his conviction, the process that has finally brought Taylor to book is not without blemish. He was tried and convicted in The Hague by the Special Court for Sierra Leone which, like the International Criminal Court, is taking far too long to deal with war crimes.
Taylor's trial took six years. The judges from Ireland, Samoa and Uganda deliberated for 13 months. This mirrors the snail's pace of the ICC, which has just seen its first conviction _ notorious Congolese warlord Thomas Lubanga _ 10 years and $1bn after the Rome Statute established the court.
The global endeavour to prosecute tyrants is not helped when indictees such as Sudanese President Omar al-Bashir, charged for war crimes in Darfur, continue to swan around the world, feted in Beijing and across Africa. None of this, however, diminishes the historic significance of Taylor's conviction and the warning it delivers to tyrants everywhere. Assad, Mugabe and the rest of them will be foolish if they ignore the threat.
The Australian