Arab League to meet on shaky Syria truce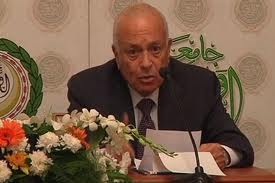 The Arab League called an emergency meeting to discuss Syria's tenuous cease-fire that shows signs of falling apart amid reports of violence across the country.
Hope for a peace plan proffered by U.N.-Arab League envoy Kofi Annan is buckling with the opposition claiming Syrian President Bashar Assad's is still using snipers and tanks to attack rebels in several cities, CNN reported.
The Arab League was to meet Thursday in the Egyptian capital of Cairo.
Assad's government, meanwhile, accused the opposition of fueling the violence. The state-run Syrian Arab News Agency reported government officials as saying they thwarted a plot by "an armed terrorist group" to enter Syria from Turkey.
Assad has consistently blamed foreign-funded terrorists and thugs for the violence that has engulfed the country since March 2011.
Opposition leaders say at least four people died and 25 people were wounded Thursday in fighting near Deir Ezzor in eastern Syria.
"It is collective punishment because there are some activists [in this area of Deir Ezzor]," an opposition activist identified as Abu Bilal told CNN. "People are trapped in their homes, and the mosques are calling on God for help. The humanitarian situation is bad because we cannot even help our injured. We have no idea if the monitors will visit Deir Ezzor."
Opposition activists said at least 100 people were killed Wednesday, including 70 in shelling attacks in Hama.
Independent verification of reports of violence and deaths within Syria is nearly impossible because the government has restricted access by international media.
The latest reports of violence came after news more U.N. observers were arriving in Syria to monitor the cease-fire. The U.N. Security Council recently authorized deploying as many as 300 monitors to Syria for 90 days.
French Foreign Minister Alain Juppe raised the possibility of outside military force if Assad doesn't fully implement Annan's six-point peace plan, the Los Angeles Times reported. U.S. Secretary of State Hillary Clinton also has mentioned the possibility of such action.
"We'd have to move into a new phase with a Chapter 7 resolution to stop this tragedy," Juppe said.
A Chapter 7 resolution would allow the U.N. Security Council to take action that can include the use of military force.
The United Nations estimates at least 9,000 people have died in protests that began more than a year ago while activist groups put the death toll at more than 11,000.
SANA reported Thursday a bomb went off in a home in a Hama neighborhood "while a terrorist group [was] setting it up," killing 16 people, wounding 12 others and damaging several nearby buildings. The article did not say when the explosion occurred.
SANA also reported the "martyrdom" of several civilians in attacks Wednesday the government news agency said were conducted by "terrorists."
UPI