Turkish PM: Iran insincere about nuclear talks venue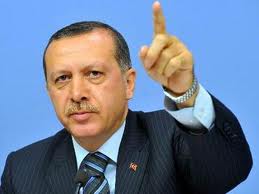 Turkish Prime Minister Tayyip Erdogan said on Thursday that Iran's proposal to hold talks next week with six world powers on its disputed nuclear programme in Damascus or Baghdad instead of Istanbul was insincere.
"The offer going round at the moment, Damascus or Baghdad, is a waste of time, it means it won't happen, because they know the other side won't come to Damascus or Baghdad," Erdogan told a news conference in Ankara.
"We have to be honest. Because of the lack of honesty they (the Iranians) are continually losing their international prestige," he said. "This is not the language of diplomacy. The name of this is something else, but I won't say it here."
Erdogan's comments make it unlikely the long-awaited talks will be held in Turkey and uncertainty over the venue throws into question whether they will now take place at all.
French Foreign Minister Alain Juppe suggested that the talks would still happen however.
"It's 13/14 April," he told a briefing in Paris on Thursday morning. "As for the location there are still discussions … we will eventually find a location."
Tensions between neighbours Turkey and Iran rose this week after a senior Iranian figure spoke out against Turkey hosting the nuclear talks following the meeting in Istanbul on Sunday of the "Friends of Syria" group of countries opposed to Syrian President Bashar al-Assad, Iran's close Arab ally.
Attending talks in Turkey's biggest city could have been embarrassing for Iranian leaders so soon after the "Friends" meeting, which brought together more than 70 nations demanding stronger sanctions to pressure Assad to accept U.N.-Arab League envoy Kofi Annan's peace plan or step down.
Iraq said on Wednesday it had offered to host the talks following a request from a visiting Iranian delegation. The Shi'ite-led Baghdad government is seen as being close to Iran, especially since the withdrawal of U.S. troops last year.
Tehran had also proposed Damascus as an alternative venue, media reports said.
PROBLEMS WITH THE NEIGHBOURS
The spat with Iran is a setback for Turkey's attempts to play the role of honest broker in Tehran's dispute over its nuclear programme, which the West sees as a veiled attempt to attain a nuclear weapons capability.
The issue is also likely to be personal for Erdogan, who travelled to Iran as recently as last week and met President Mahmoud Ahmedinejad and also had a rare audience with Supreme Leader Ayatollah Ali Khamenei.
Erdogan returned to Turkey saying he had received assurances from both that their nuclear programme is purely civilian and said he had no reason to doubt their sincerity.
But Erdogan's vocal opposition to Assad, another former friend and ally, and Turkey's hosting of the Syrian opposition and international meetings of nations opposed to the Damascus government has set Turkey and Iran, two of the region's most biggest military powers, at odds with one another.
Turkey for decades kept its distance from the machinations of Middle East diplomacy. But under Erdogan's conservative mildly Islamist government it has sought to engage with its eastern backyard and project its influence as the region's most developed and successful economy.
The move has dragged Turkey into the region's complex political web however and left Ankara's policy of "zero problems with the neighbours" in shreds, at least as far as the Middle East is concerned, with ties fraught with Syria, Iran and the Baghdad government, and good relations only with Iraq's Kurds.
Reuters