Saudi owns 40% of total Arab investments in Lebanon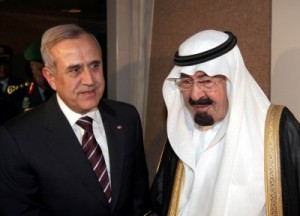 The volume of Saudi investments in Lebanon amounted to $6 billion (SR22.50 billion), which accounts for nearly 40 percent of total Arab investments in that country, Saudi Ambassador to Beirut Ali Asiri said. He said some 111,701 Saudi tourists visited Lebanon in 2011, who accounted for 19 percent and 6.7 percent of Arab and overall tourists respectively.
The Saudi envoy, speaking in an interview partially on the 7th Saudi-Lebanese businessmen meeting, said the Saudi investments in Lebanon are covering real estate, banking, tourism, and trade areas.
The volume of Saudi exports to Lebanon in 2011 stood at nearly $531 million mostly composed of oil products, papers, animal and vegetable oils, dairy products, aluminum, and vegetables.
On the Saudi-Lebanese businessmen meeting, the Saudi envoy said the meeting gave an opportunity to explore ongoing and under-study projects and enhance relations between the two parties.
He said Lebanon is prepared to be a re-export zone for Saudi products to various countries of the world because Lebanese are well known with their experience in marketing in addition to language and communication considerations which, he said, would help in this regard.
Accordingly, Lebanese can import Saudi products and re-export them to the East and West, specially as Saudi products have become vigorous to world products in terms of quality and, thus, could be offered at competitive prices, a matter that will benefit both parties, the Saudi envoy pointed out.
Arab News