Syrian opposition unravels as resignations mount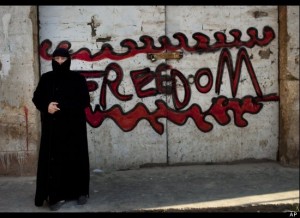 A prominent Syrian opposition figure quit on Tuesday from the main political group outside the country representing the revolt against President Bashar al-Assad's rule, and said many resignations would follow in the coming days.
Haitham al-Maleh, a former judge and long-standing dissident against four decades of Assad family rule, may soon be followed by the opposition leader Kamal al-Labwani who said he was also preparing to resign.
Maleh's departure from the Syrian National Council may severely hit efforts to unify a splintered opposition struggling to bring down Assad, especially if followed by a wave of others. He quit at a time when foreign powers are raising the pressure on the SNC, saying it needs to show it can lead and unify the opposition.
"I have resigned from the SNC because there is a lot of chaos in the group and not a lot of clarity over what they can accomplish right now. We have not gotten very far in working to arm the rebels," Maleh said.
Maleh told Reuters he was frustrated by a lack of transparency and organisation in the SNC, a group led mostly by opposition figures abroad who have been negotiating with foreign powers to support the revolt. Maleh was a member of its executive board.
Thousands of people have died in a year-long revolt against Assad's rule and a strong leadership has yet to emerge from the opposition. The SNC has been an international voice for the opposition but activists inside Syria complain the mostly exiled leadership has little connection to protesters on the ground.
Labwani, another prominent dissident who formed a group within the SNC called the Syrian Patriotic Group, called for wider resignations to clear the way for talks to re-unify the opposition.
"We are calling for a group resignation from the Syrian Patriotic Group," he told Reuters by telephone from Amman, but declined to give a number of potential defections.
The 81-year-old Maleh, who was arrested several times in Syria for his work as a dissident in the past, said he had not called for fellow SNC members to resign but expected many would.
"You will see many more resignations soon. I would tell other members that they need to look at the situation themselves and decide if they want to stay or go," he said.
He echoed activists' complaints that the SNC has been too slow to push for arming the rebels. But his resignation may be part of a political struggle between prominent figures over leadership roles in the opposition.
"I have heard a lot of complaints about transparency in the work done by the SNC and I felt it would be more effective if I continued my work outside the group," he said.
NEW SPLIT?
Labwani, an opposition leader released after six years in jail last December, said he planned to issue a statement soon over possible resignations, and implied a power struggle was underway within the SNC, although he declined to give details.
"We … hope to arrange a conference to find a way to create a true and democratic umbrella for the opposition instead of monopolisation of power," he said.
Another SNC member who requested anonymity said 80 members of the roughly 270-strong SNC planned to defect. They may form a new opposition group which would focus on arming the rebels and ensuring that members abroad stuck to the demands of activists in the country, he said.
Some activists and rebels say it is unclear what has happened to money pledged by some Arab and Western powers to the SNC.
"People are angry about the executive board. We don't know what it is doing and it's not clear how they are spending the money being given to them or how much they have received," said Salam Shawaf, an independent Syrian activist based in Cairo.
Reuters