Nahhas' replacement main course at dinner hosted by Sehnawi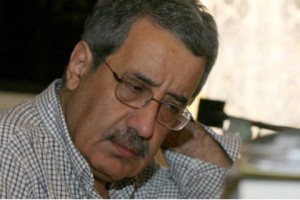 Al Jamhouriya newspaper reported on Wednesday that the discussion of the replacement of former Labor minister Charbel Nahhas was the main course at the dinner that was hosted by Minister of Telecommunications Nicolas Sehnawi on Tuesday .
Sehnawi invited his boss , Change and reform bloc leader MP Michel Aoun and Prime minister Nagib Mikati.
Mikati according to Seraya sources did not receive Nahhas's letter of resignation by the time he left the Seraya at 8 pm heading to Sehnawi's residence.
Nahhas resigned on Tuesday, but instead of submitting his resignation to the prime minister he submitted it to Aoun.