Red diesel scandal issue referred to General Prosecution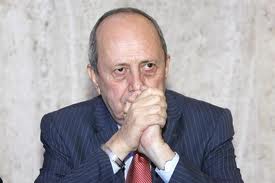 Judge Aouni Ramadan, the Lebanese Audit Bureau chief said on Monday that the bureau will pursue the issue of red diesel scandal in Lebanon until it is resolved.
He revealed to National News Agency (NNA) that the Bureau had referred a report on the case to the General Prosecution.
"Those involved in the scandal will be put on trial," he stressed.
Ramadan had held a meeting earlier on Monday with Prime Minister Najib Mikati during which he informed him of the Bureau's progress in investigating the red diesel scandal.
The Parliament's Finance and Budget Committee also met on Monday to listen to the statements of concerned ministers and audit agencies on the red diesel scandal. The meeting was attended by Finance Minister Mohammed al-Safadi, Energy Minister Gebran Bassil, Economy Minister Nicolas Nahhas, Audit Bureau members, including Ramadan, and oil sector officials.
The head of the Finance and Budget Committee MP Ibrahim Kanaan said after the meeting that the scandal will be followed up meticulously until it is resolved.
"The meeting was positive and the discussions were calm and honest," he added.
"I hope future meetings will be the same," he remarked.
Ramadan said last January that 101 million liters of red diesel were sold to merchants the night before government subsidies on the fuel were discontinued.This is more than 11 times the number revealed by Energy Minister Gebran Bassil.
"It appeared to us through the field investigation that the amount of red diesel sold is 101 million liters," Ramadan told Al-Mustaqbal newspaper on January 27.