Red Cross: Syrian cease-fire needed to deliver aid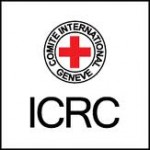 The International Committee of the Red Cross is trying to negotiate a cease-fire between Syrian authorities and the opposition so the humanitarian agency can deliver food and medical supplies to the besieged city of Homs and other locations, a spokesman said.
Negotiations are "happening now," Bijan Farnoudi, a spokesman for the ICRC in Geneva, Switzerland said Monday.
"We have been in Syria for a while now, based in Damascus, so we want to reach some of the hardest-hit areas," he said. "We have been to some places like Homs and so on from time to time, but it is very crucial to have a cessation of fire to provide humanitarian services."
Meanwhile, President Barack Obama's top military adviser said it is premature to aid in arming the Syrian opposition, reinforcing the belief of a rebel commander that the uprising is an "orphan revolution" without the international support prevalent in other Arab Spring revolts.
The claim follows opposition reports Monday that Syrian forces began a 17th day of shelling of opposition strongholds in Homs, while President Bashar al-Assad's regime lashed out over the killings of a provincial attorney general and judge. Rebels denied the killings, saying the judge was an opposition sympathizer.
The opposition Local Coordination Committees of Syria said at least 14 people had been killed across the country Monday, including nine in Homs. The group also said security forces fired tear gas at demonstrators around the university in the city of Aleppo.
The opposition network estimates almost 9,000 people have been killed during the uprising.
Meanwhile, state media reported two soldiers were killed and one was wounded in a clash with "armed terrorists" near Hama.
CNN cannot independently verify opposition or government reports of casualties.
Diplomatic efforts have all but failed to end the brutal crackdown, with two powerful nations — China and Russia — vetoing a U.N. Security Council resolution calling on al-Assad to relinquish power, and the Arab League suspending an observer mission amid escalating violence in the country.
In one rural village in the north, farmers, carpenters and university students are among the face of the opposition, according to CNN's Ivan Watson, one of the few reporters in Syria, whose government has placed strict restrictions on international journalists and refused many of them entry.
Watson said the men of village of Binnish describe themselves as members of the rebel Free Syria Army, "but it would be much more accurate to call them an impromptu village guard. Many of them are defending the olive groves that surround their community, with little more than hunting shotguns."
The rebel commander in Binnish — who defected from the Syrian army six months ago — said the men don't have enough guns or ammunition.
He called the Syrian uprising an "orphan revolution" because unlike the revolt in Libya, the Syrian rebels have not received foreign support.
Like many members of the opposition, the commander covered his face during the interview to hide his identity out of fear of reprisals by Syrian forces.
There has been a growing call among some in the international community to arm the opposition, best described as a network of faceless activist and opposition groups that include a loosely organized rebel army and militias.
But not everyone, including the United States, is in agreement.
"I think it's premature to make a decision to arm the opposition movement in Syria, because I would challenge anyone to clearly identify for me the opposition movement in Syria at this point," Gen. Martin Dempsey, chairman of the Joint Chiefs of Staff, said Sunday on CNN's "Fareed Zakaria GPS."
Dempsey, an Army general who served two tours of duty in Iraq, warned that Syria is "an arena right now for all of the various interests to play out."
Those interests include neighbors such as NATO ally Turkey; the region's Sunni and Shiite Muslim powers, Saudi Arabia and Iran, which is Syria's leading ally; and al Qaeda, the terrorist network that has shown signs of interest in the conflict, he said.
"There's a number of players, all of whom are trying to reinforce their particular side of this issue. And until we're a lot clearer about, you know, who they are and what they are, I think it would be premature to talk about arming them," Dempsey said.
Two Iranian warships docked Saturday in the Syrian port of Tartus, according to Iran's state-run Press TV, which reported the crews were to provide maritime training to Syrian naval forces.
The ships passed through Egypt's Suez Canal into the Mediterranean Sea, marking only the second time such ships have crossed through the Suez Canal since Iran's 1979 revolution.
Syria's uprising began in March amid the "Arab Spring" demonstrations, when longtime autocrats fell in Tunisia and Egypt and other nations found themselves battling popular revolts.
Syria's government responded by unleashing police and troops on anti-government protesters calling for more political freedoms, a movement that quickly spiraled into the opposition calling for al-Assad's ouster.
Al-Assad has blamed "terrorists" and foreigners for threatening the stability of Syria.
Nearly all other reports from within the country, however, tell a different story.
Amateur video and opposition reports released via social media and telephone calls from Homs have documented 17 days of bombardment, with explosions from mortars and tank shells launched by Syrian forces every few minutes, people bleeding to death in the streets for lack of medical attention, and snipers picking off civilians running for cover.
"Is today Sunday? Wednesday? Saturday? I honestly don't know, all days have become same here in #Homs- they begin and end with shelling #Syria," tweeted @Samsomhom.
Meanwhile, al-Assad's regime lashed out Sunday after the assassinations of a provincial attorney general and a judge in Idlib province.
Attorney General Nidal Ghazal, Judge Mohammed Ziyadeh and their driver were fatally shot on their way to work by an "armed terrorist group," the state-run Syrian Arab News Agency reported.
The opposition Syrian Observatory for Human Rights acknowledged the deaths, but it said the three were killed by "unknown assailants."
Idlib rebels denied responsibility for the assassinations, calling Ghazal an opposition sympathizer.
"The regime continues with a series of assassinations of leaders and officials who sympathize with the rebels," said a member of the opposition coordination committee in Idlib province, who asked not to be identified for security reasons.
"What the regime is trying to do is frame the rebels as criminals," said the opposition member, citing the recent killing of the Red Crescent director in Idlib, Dr. Abdel Razak Jibaro, as an example of this strategy.
Rebels said they kidnapped the son of a top security official in Idlib, Brig. Gen. Nofal Hussein, in retribution for Ghazal's killing.
The state-run news agency also reported Monday the kidnapping of Lt. Humam Turky Ramadan, saying "an armed terrorist group" abducted him as he was heading to join his unit at Deir Ezzor.
Outside Syria, reports of the violence have rattled those with families still in the country.
In northern New Jersey, several generations of Syrian-Americans gather every week to share news and try to find answers about what is happening in the country.
"Even though all these forces seem to be working against us or not working with us, at least the power is still with the people," said one attendee, Racan Alhoch. "And this revolution is going to succeed and our resolve just (gets) greater with time."
CNN