Iran tells Lebanon to buy electricity from Syria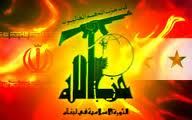 What started as an Iranian offer to supply Lebanon with 1000 MW of power has boiled down to a suggestion that we should buy electricity from Syria.
Iranian Ambassador to Lebanon Ghadanfar Rokenabadi on Monday said that Lebanon can begin buying electricity from Syria in two months.
"What is important for Lebanon is to have electricity," Abadi told OTV
"But Al Jazeera's Nir Rosen reported Monday that Even in Damascus there are now power cuts in many neighborhoods… if this is the case how can the Iranian envoy expect the Syrians to supply Lebanon with electricity? " one observer told Ya Libnan
Rokenabadi's comments come after Iranian deputy energy minister Mohammad Behzad inked an agreement in Tehran on Saturday with deputy energy minister of Iraq Adel Mahdi , Syria's deputy energy minister Hecham Mufshij and managing director of Lebanese electricity transmission Nagib Saleh.
Roknabadi originally said on January 28 that Tehran was willing to help Lebanon end its chronic electricity problems.
"Lebanon requires [an additional] 1,000 MW and we consider this to be a small amount … given that we export around 25,000 MW and we have a surplus of production estimated at around 6,000 MW. We can resolve this problem easily … as soon as possible with simple conditions," Roknabadi told reporters.
Ever since he made that original offer the quantity of power Iran was willing to export to Lebanon has been gradually going down.
On January 29, 2012 Roknabadi met with Lebanese Foreign minister Adnan Mansour and offered to supply Lebanon between 200-400 MW of electricity instead of 1000 MW.
Last Friday Iran's Energy Ministry Majid Namjou said that the Islamic Republic is planning to export electricity to Syria and Lebanon through Iraq's power grid and also said that Iran is able to export 50-100 MW of electricity to Lebanon through Syria," ( instead of the 1000 MW)
Based on the agreement signed last Saturday Lebanon will have to share a total of 50 MW with Syria,( instead of the 1000 MW).
Based on the most recent offer of the Iranian envoy the power blackouts in Lebanon will continue
The Lebanese cabinet is currently dominated by the Iranian-backed Hezbollah militant group which has been encouraging trade between Beirut and Tehran, despite the UN sanctions which restrict trade with Iran.
A large part of the Lebanese public debt is due to the large subsidy that the electric utility company Electricité du Liban ( EDL) receives from the government. According to the most recent reports EDL receives daily a subsidy of $5.5 million or more than $2 billion annually.