Plot to assassinate Israeli DM foiled, Hezbollah-Iranian suspects arrested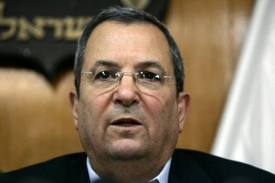 A plot to assassinate Defense Minister Ehud Barak was foiled by Singaporean authorities in cooperation with the Mossad, during his visit to the island country earlier this week, according to a Kuwaiti newspaper report.
The report in Al Jarida, claimed that three members of a Hezbollah-Iranian terror cell were arrested by Singapore's security agencies.
The information on the plot was obtained by the Mossad which passed it on to Singapore prior to Barak's visit there earlier this week. The Israeli defense minister was in Singapore to attend the annual Air Show and for talks with local officials.
According to the report, the Hezbollah-Iranian cell was in possession of accurate information on Barak's schedule during his three-day visit to Singapore and that it had planned to try and assassinate him at his hotel.
Barak is currently in Japan on a four day visit and is scheduled to return to Israel on Monday.
News of the assassination plot comes as Israeli security agencies are on high alert overseas following a spate of bombing attacks against Israeli diplomats in India and Georgia and amid concern that the Iranian cells apprehended in Bangkok was plotting to assassinate Israel's ambassador to Thailand.
On Wednesday, Japanese Prime Minister Yoshihiko Noda warned Barak against attacking Iran during a meeting they held in Tokyo.
During the meeting, Noda told Barak that military action would be dangerous and could escalate the current standoff between Iran and the West, a Japanese news agency reported.
Barak's office issued a statement on the meeting but left out the warning he heard from the Japanese premier. Barak's office said that he had asked Noda to step up its efforts to reduce its oil imports from Iran.
Reuters