Kheireddine: Mikati is right … Nahhas should sign the decree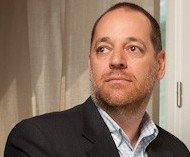 State Minister Marwan Kheireddine said on Wednesday following a meeting with Prime Minister Najib Mikati that "it is not logical for ministers to reject the implementation of the decisions taken by the cabinet."
He was referring to Labor Minister Charbel Nahhas who refuses to sign the decree on transportation allowances that was agreed upon in Baabda between the Economic Committees and the General Workers Union. Nahhas calls the decree "illegal."
"The State Shura Council alone can decide whether a decision is legal or not," National News Agency quoted Kheireddine as saying
He also said that Mikati insisted that Labor Nahhas should sign the transportation allowance decree, "and Mikati is right about that."
On February 1, Mikati said that he will no longer convene the cabinet unless "actions of obstruction" end.
NNA also reported that Mikati met with National Struggle Front MP Akram Chehayeb and discussed ministerial issues.
Kheireddine's siding with Mikati according to analysts is important because he , like Nahhas he represents the Change and Reform bloc which is headed by MP Michel Aoun.
Crisis not resolved
Mikati said on Wednesday after holding talks with Speaker Nabih Berri in Ain el-Tineh that the cabinet crisis which erupted earlier in the month hasn't been resolved yet.
"The cabinet's (work) is ongoing and there is no problem in the government," Mikati said adding but "the problem hasn't been solved yet,"
Asked by reporters when he would call for a session, he said: "When the issue is resolved, we would immediately call for a meeting."
Mikati stressed he would not make any compromises and conditioned the resumption of sessions on reassurances by the ministers that they would be productive.
The prime minister told the reporters in Ain el-Tineh that he visited Berri to brief him on his latest official visit to Paris where he met with top French officials, including President Nicolas Sarkozy.
Berri not convinced
Lebanese MPs who met with Speaker Berri on Wednesday quoted him as saying that he is not "yet convinced about intervening to resolve the current governmental crisis," National News Agency reported.