Turkey mediated in release of 11 kidnapped Iranians in Syria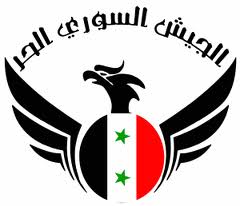 Syria's Free Syrian Army has said Turkey mediated the release of 11 kidnapped Iranians, expressing gratitude to Turkey for its help and support for the rebel army.
Gunmen kidnapped 11 Iranian pilgrims heading to the Syrian capital from Turkey last Wednesday. The group of 35 pilgrims was traveling on a bus outside the central city of Hama when armed men ambushed the group.
The gunmen took 11 men, leaving behind women, children and elderly men, after taking the group's money and mobile phones from them. The pilgrims had been on their way to visit Shiite shrines in Syria, he said.
A statement released by the Free Syrian Army said on Monday that the rebel army released the 11 Iranians for humanitarian reasons after Turkey's mediation. The rebel army alleged that the Iranians were actually sharpshooters firing on protesters and linked to the Iranian Revolutionary Guards.
The Syrian Free Army added that they have nothing against the Iranian people, but are against the Iranian regime, which supports the regime in Damascus. Syrian President Bashar al-Assad, a close ally of Iran, is under mounting international pressure to end a military crackdown on an 11-month-old popular uprising, which has escalated into an armed insurgency in some regions.
Syrians opposed to Assad come mainly from the country's Sunni Muslim majority, while Assad and his ruling coterie belong to the minority Alawite sect, an offshoot of Shiite Islam. Iran is the Middle East's Shiite power.
Five Iranian technicians were also kidnapped in the Syrian city of Homs in December and Tehran has demanded their immediate release. Iran has also condemned what it calls foreign interference in Syrian affairs and has praised reforms Assad pledged to undertake; however, it has tempered its rhetoric on Syria as the uprising drags on and the bloodshed worsens. At first Tehran wholeheartedly supported Assad's stance in the face of public opposition, but has now begun encouraging reforms on account of popular grievances.
The UN says more than 5,000 people have been killed in Assad's crackdown on protests. Syria says more than 2,000 security force members have been killed by militants.
The Free Syrian Army also praised Turkey's position on Syria and thanked Turkey for its support for the rebel army and Syrian people.
Todayszaman