Lebanese bid farewell to Nassib Lahoud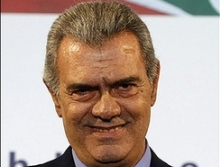 Lebanese Politicians, foreign diplomats and religious leaders of various sects gathered Saturday at the St. George Cathedral in downtown Beirut to pay their respects to the head of the Democratic Renewal Movement former MP and minister Nassib Lahoud, who passed away Thursday at age 68 after a long battle with cancer.
Maronite Patriarch Beshara al-Rai headed the funeral procession at the Maronite St. George Cathedral in the presence of top officials, diplomats, dignitaries and family members.
The Patriarch praised Lahoud for "working on spreading democracy "
Among the top officials who attended the funeral procession were Premier Najib Mikati, Phalange party chief Amin Gemayel, Lebanese Forces leader Samir Geagea, al-Mustaqbal bloc leader MP Fouad Siniora and Progressive Socialist Party chief Walid Jumblatt
President Suleiman was represented by Mikati at the funeral. While Speaker Nabih Berri was represented by MP Abdullatif Zein.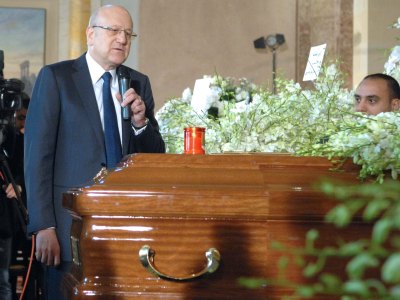 Mikati on behalf of Suleiman decorated Lahoud posthumously with the Order of the Cedar officer grade, the highest decoration in Lebanon.
"I lost a dear friend who was key in forming the first government of my presidential term, and remained a close consultant afterward," Suleiman said Thursday.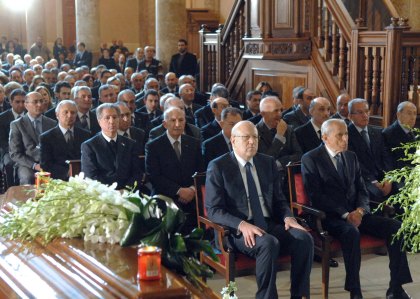 Lahoud was laid to rest at his hometown of Baabdat in the Metn district.
He passed away at dawn Thursday after a long battle with illness. He was 68.
Lahoud is survived by his wife Abla Festoq and their two children Salim and Joumana.
The family will accept condolences on Sunday and Monday at his residence in Baabdat. They will also accept condolences on February 7 and 8 at his home in Ashrafiyeh.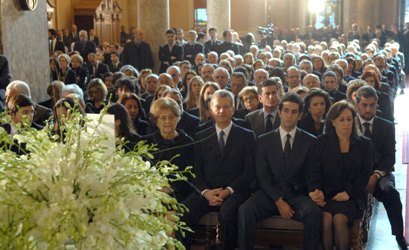 Click on Ya Libnan for more info on Nassib lahoud